Wondering if your artist bio link could be doing a better job of driving clicks, streams, and sales? Make sure you're not missing any of these five key ingredients.

If fans, journalists, playlist curators, or other music industry folks come across you on a social media platform like Instagram or TikTok, there's a high likelihood that your bio link will be the first thing they click to learn more about you. With only a couple of seconds to make a memorable first impression, what should you prioritize on your bio link landing page?
1. Links to your latest music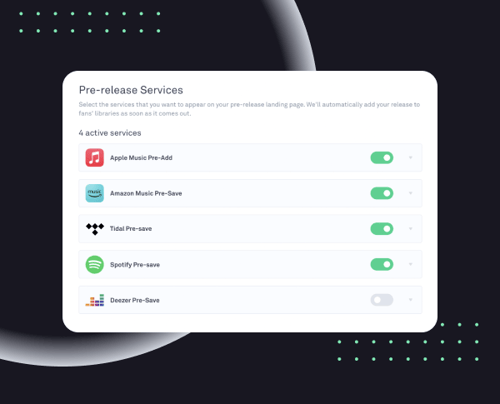 As an artist, your music should obviously be the star of the show in your bio link. But depending on where you are in your album cycle and how far along you are in your career, promoting your music could take many different forms.
For example, a new artist who's just starting to garner attention on social media may not have any music officially released on streaming services just yet, but they could have a single in the works. In this case, they could use the prime real estate in their bio link to promote a pre-save campaign. That way, the new single will automatically be added to fans' libraries as soon as it comes out—which will translate to a lot more streams and engagement on release day.
Of course, you could also use the music section of your bio link to feature a new album that's already out, or an accompanying music video that you want more views on. When you create your bio link with Linkfire, you can set video blocks to auto-play and instantly transform your landing page from feeling static to coming alive.
2. Upcoming shows or events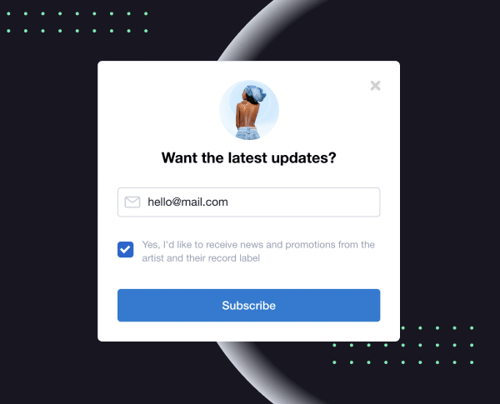 Whether you're playing local gigs, embarking on national tours, or live streaming from your living room, your bio link is the perfect place to drum up more RSVPs and ticket sales.
One smart way to pique your fans' interest is by embedding a live performance clip right above your ticket link. After getting a little preview of how awesome you are on stage, they'll probably want to check out when and where you're playing next.
If you don't have any shows booked at the moment, feel free to get creative with this section of your bio link. Got some DJ skills? Try out a set on Twitch. Think your fans might be interested in your songwriting process? Go live on TikTok to answer their questions. No matter how spread out your fanbase is, there are countless ways you can create memorable experiences.
3. Email capture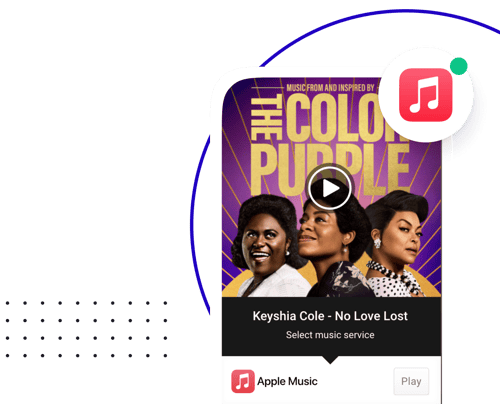 Email may not feel as shiny and new as the latest social media app, but it sure is one of the most valuable channels you can have in your music marketing strategy.
Your email list is a direct line to your fans, with no algorithms or ads drowning you out. And since you own the audience, you're in the best position possible to grow a healthy, engaged fanbase. By adding an email capture block directly to your bio link landing page, you get to capitalize on that ideal moment of attention when people are most likely to take action.
With Linkfire's bio link tool, fans can share their emails with you in just one click. Since you don't need to redirect them to another landing page, this is a super easy way to grow your list.
4. On-brand visuals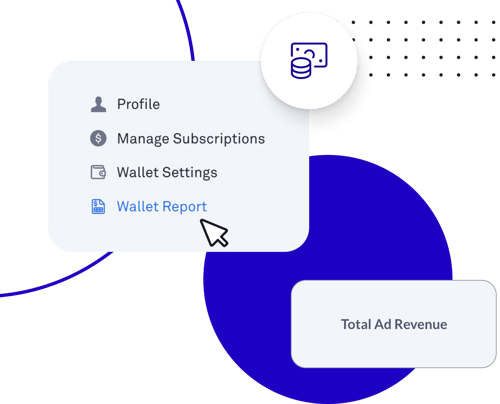 If you want your bio link to look professional and make a lasting impression, it's worth devoting some time to your visual brand elements. Your aesthetic should be consistent across your entire online presence, from your artist logo to your color scheme and font choices.
As a starting place, think about how you want your landing page to look as a whole. What do you want people to feel as soon as they click on your bio link? Where do you want to draw their attention the most?
Once you've got your essentials down, you can add photos, videos, and GIFs to really make your landing page pop.
5. Social media links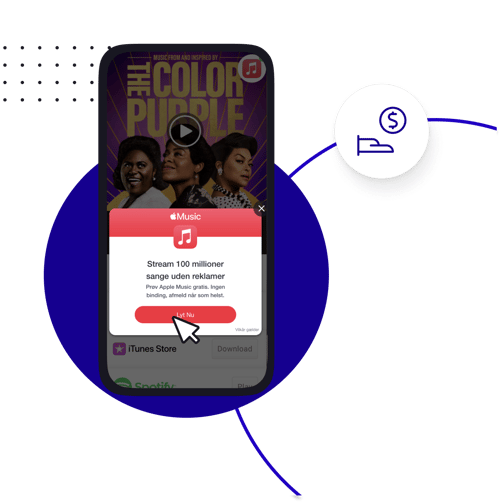 Do your Instagram followers know that you have even more great content on TikTok? It's always a smart idea to cross-promote your social media channels in your bio link. You want to make it as easy as possible for people to find you—not only fans, but also music journalists, booking agents, label executives, and other industry professionals.
Your social media links don't need to be front and center, but a good rule of thumb is to include icons at the bottom of the page that link out to the platforms where you're most active.
If you're using Linkfire to create your bio link, this will only take you a few seconds. All you need to do is drop in a social block, then choose from 16 channels and add your URLs.
Final thoughts
Once you start driving traffic to your artist bio link, don't forget to check on your analytics from time to time and see what people are actually clicking on. Linkfire Insights are designed to help artists and labels evaluate which content is driving the most engagement, which helps inform future marketing decisions.
You'll no longer have to painstakingly stitch together data from different music marketing platforms. You and your team can measure real-time performance and drill down on channels, locations, devices, and so much more—all in one easy-to-use dashboard.
Linkfire's next-generation bio link is now available to all Linkfire users. Get inspired by these five bio links we love, then head over to our step-by-step guide to get yours set up.
Level up your bio link in just a few clicks with Linkfire
Sign up for a free Linkfire trial today.