Want a bio link that gets fans clicking through? Look no further! We've collected some great examples to inspire you, from the worlds of music, business, and sport.
A Linkfire bio link brings together all your content into one shareable link. It's perfect for places where you have to make one link count, like your social bios. Artists can promote releases, tours, merch, and more. But bio links also make sense for creatives and companies in other fields, from authors and influencers to football teams!
Since launching this new type of smart link, we've been excited to see how Linkfire customers have made it their own. We've collected 5 of our favorite examples—hopefully they'll inspire you too!
If you want to learn more about bio links, check out Link in bio – What is it and how does it work?
1. Esprit D'Air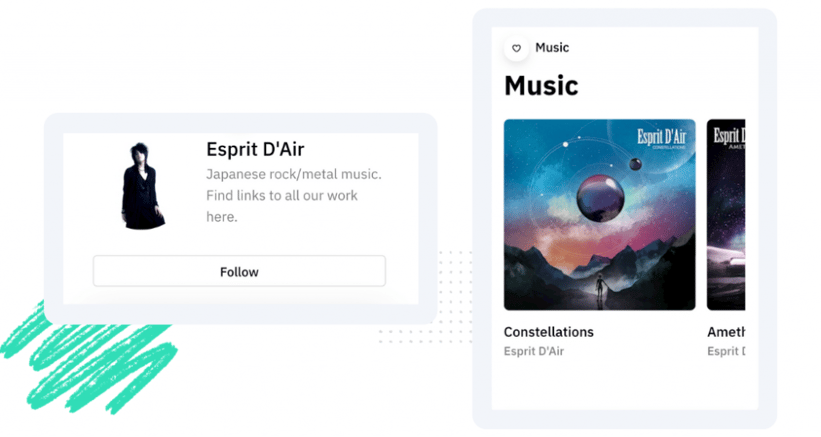 Formed a decade ago, Esprit D'Air are one of the shining lights of Japanese rock. The breadth of their catalogue is evident in their bio link. In the Music section, fans can click through to all of their albums, EPs, and singles (all of which feature stunning artwork).
We love the atmospheric photo of lead singer Kai which graces their Tickets section, while their Follow button encourages fans to like them on numerous social and streaming services.
2. Blair St. Clair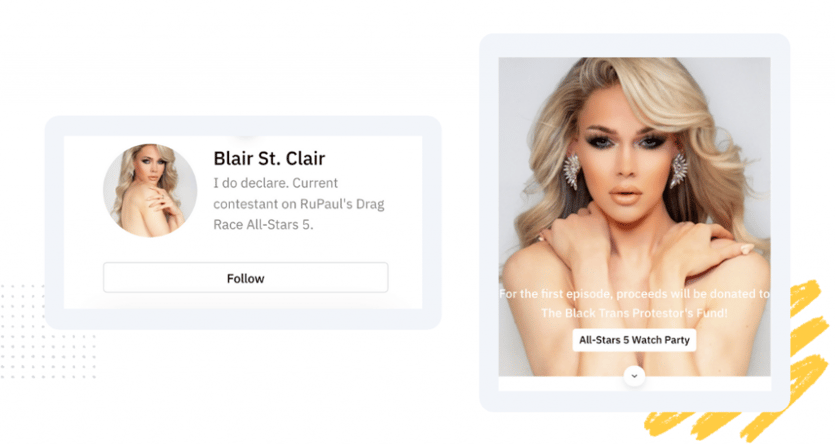 Ru Paul's Drag Race contestant Blair St. Clair spotlights a great cause with her bio link. During lockdown, she called for fans to join her watch party for All-Stars season 5, with proceeds from the first episode going to The Black Trans Protestor's Fund.
Blair's diverse number of projects (music, live shows, merch) can all get their share of attention with a bio link, meaning she doesn't have to choose to promote one over another. We're also big fans of her creative copy—her store section is called "Blair's Wear."
➡️ https://bio.to/BlairStClair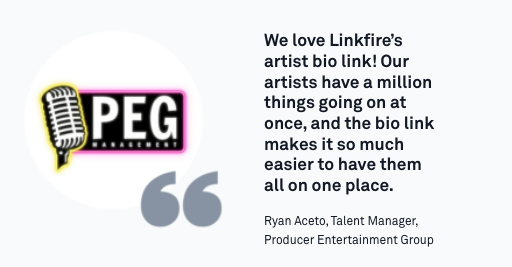 3. Music Ally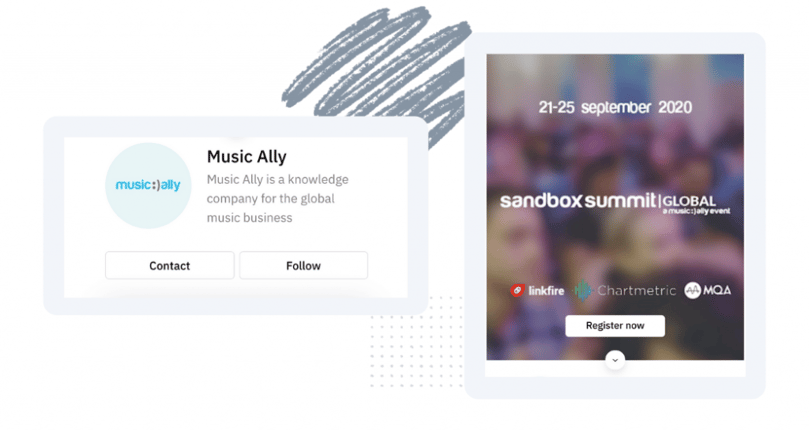 Our good friends over at Music Ally have a lot of stuff going on. The music industry consultancy holds an annual music conference called Sandbox Summit, which draws together industry figures from around the world. They've reserved the Promoted section of their bio link to champion the event, using the call-to-action button to direct people through to their event registration page.
➡️ https://musically.lnk.to/More
4. Jason Mraz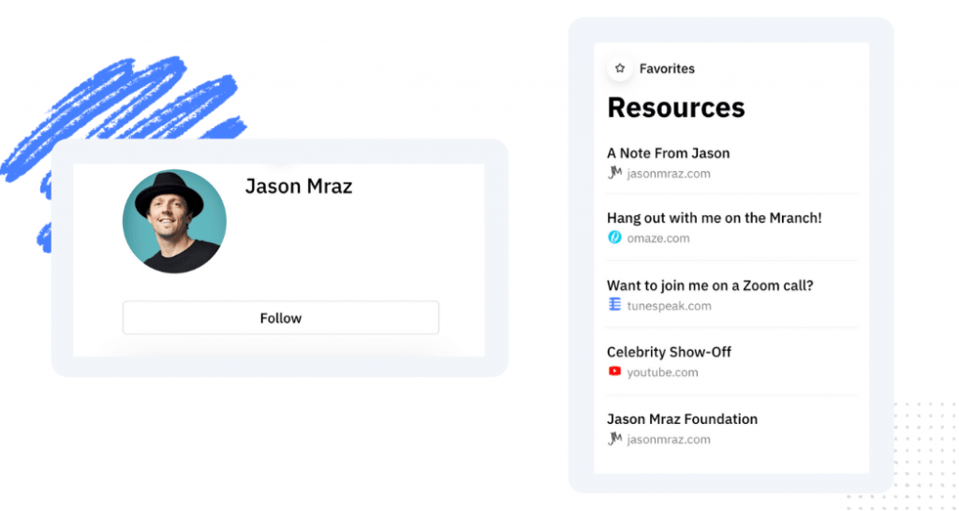 The 'I'm Yours' hitmaker makes great use of the Favorites section in his Bio Link. Titled appropriately Resources, it includes a wealth of different information for Mraz fans to get their teeth into. There's a link to an Omaze competition (to win a day on his ranch with the great man himself) and a link to Mraz's foundation.
It's a great reminder that bio links don't have to focus on new releases.
➡️ https://jasonmraz.lnk.to/linkinbio
5. Sutton United FC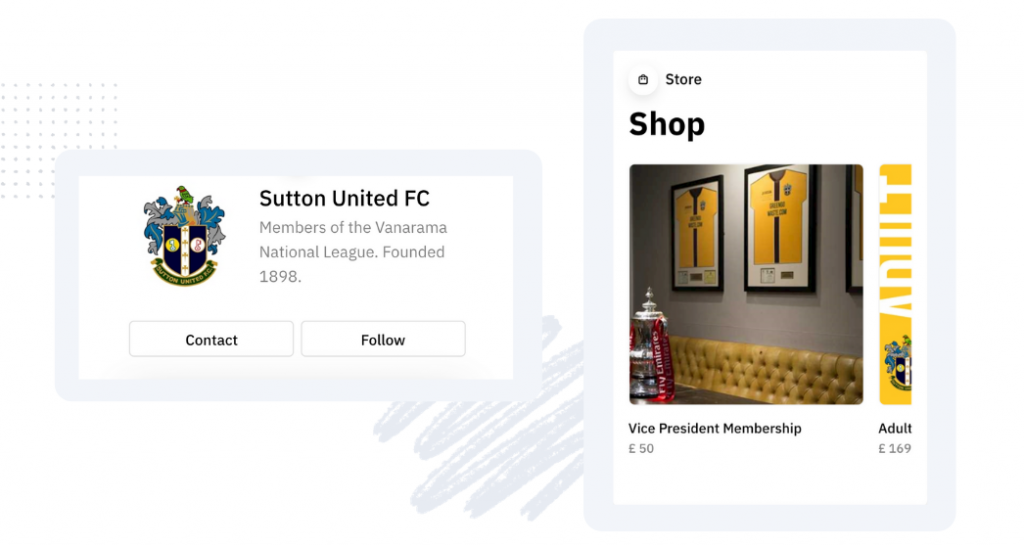 Bio links were created with musicians in mind, but they're also great for other industries. Look no further than England's Sutton United FC for a good example.
The English National League football team (who finished 9th in the 2019/2020 season) employ a bio link as a hub for all their content. Up top, they link to a video of seasons' goals, while further down, fans can scroll through the different ticket options. #AmberAndProud
➡️ https://bio.to/SuttonUnited
(Bonus) Linkfire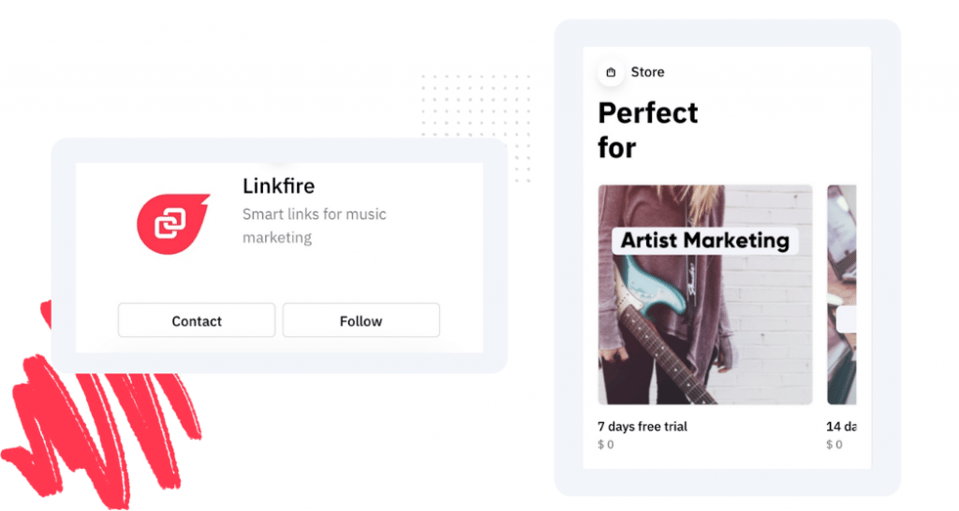 So how do we use our own bio link? Well, we aren't releasing music (not yet anyway) so our bio link highlights our latest news. Our partnership with Deezer takes pride of place in the Promoted section, while we share other stories and product updates further down.
We've also used the Store section to display our different pricing plans. While it makes sense for artists to show off their merch, the Store section works just as well for other types of businesses or service providers.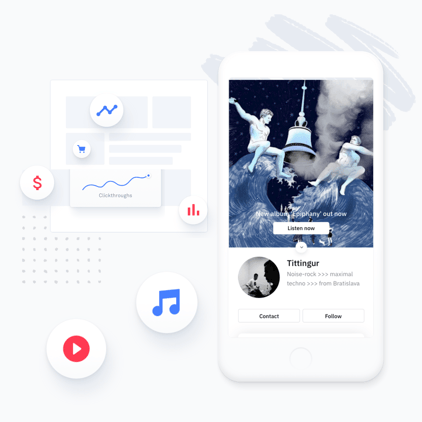 Want your own bio link?
All your content in one highly shareable link. Included in all Linkfire plans.
Get Linkfire's curated tips straight to your inbox and become smarter in music marketing. Subscribe to our weekly newsletter.