Increase your streams on release day
Build momentum for your upcoming singles and albums by encouraging fans to pre-save your music on Spotify, Apple Music, and Deezer.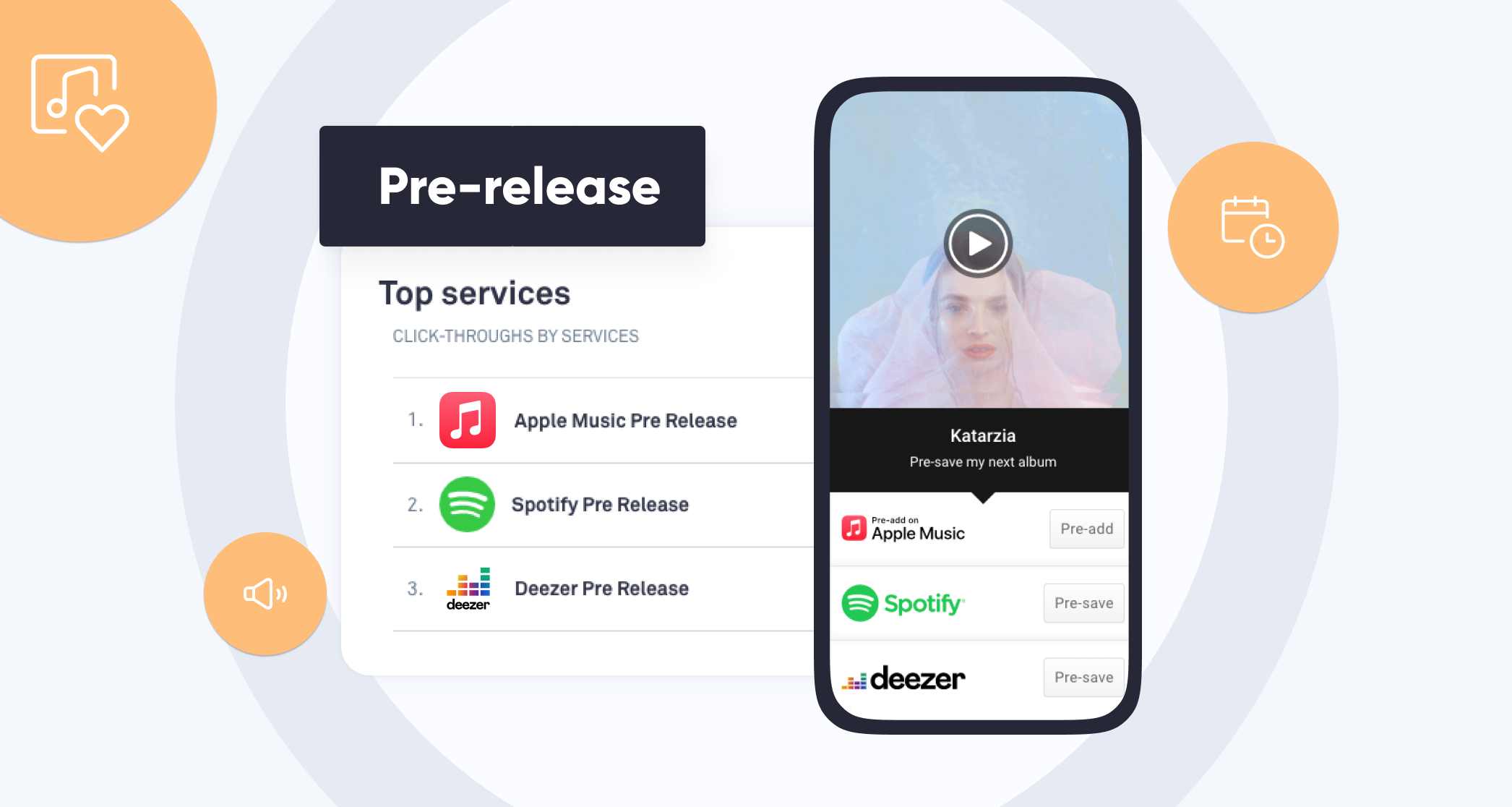 Set up your release for success
You can remind someone a hundred times that your new music is out next week, but it doesn't mean they'll listen to it. With a pre-release link, fans can commit to adding an unreleased song or album to their Apple Music, Spotify, or Deezer libraries.
When you share exciting news without a clear call to action:
It's not actionable
There's no commitment from the fan
You don't collect any fan data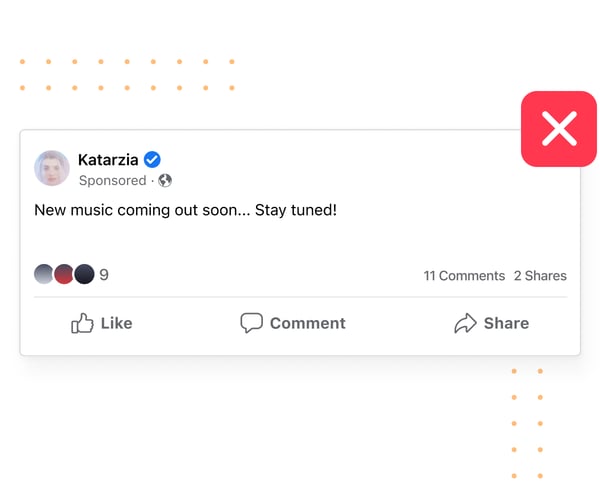 Pre-save tools like Presave.io don't have the technology to automatically find your new music across all services on release day, and give you a less complete picture of the fan journey.
Require you to manually update every music service on your landing page when your release comes out
Don't provide any post-release streams, sales, or engagement insights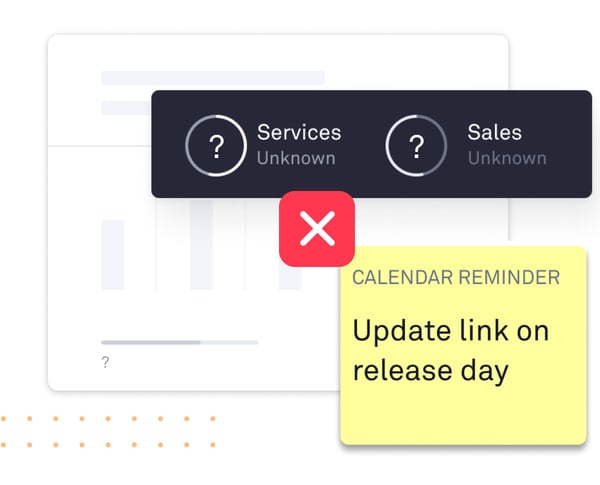 There's a smarter way
Ask your fans to pre-save your music on Spotify, Apple Music, or Deezer, and enjoy trouble-free auto-scanning of over 250 music services on release day.
Create
Build action-driven campaigns
Increase the likelihood of your fans listening to your new single or album
Customize the URL with your release name, artist name, or any other key branding elements
Stay on brand with customizable landing pages and social media cards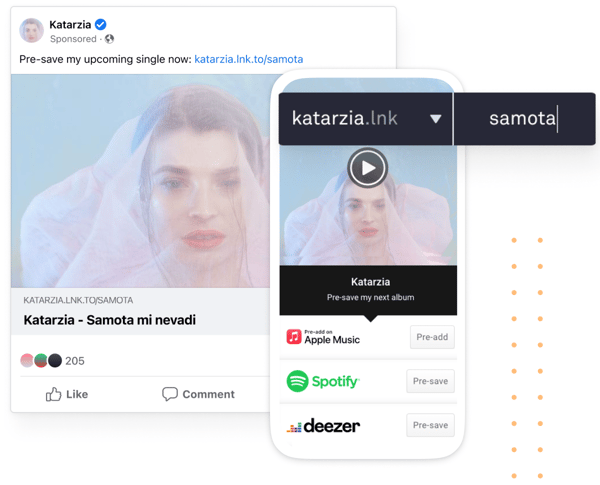 Promote
Level up your marketing
Catch the attention of streaming services and boost your chances of getting playlisted
Create custom and lookalike audiences with pre-save data
Invite fans to join your email list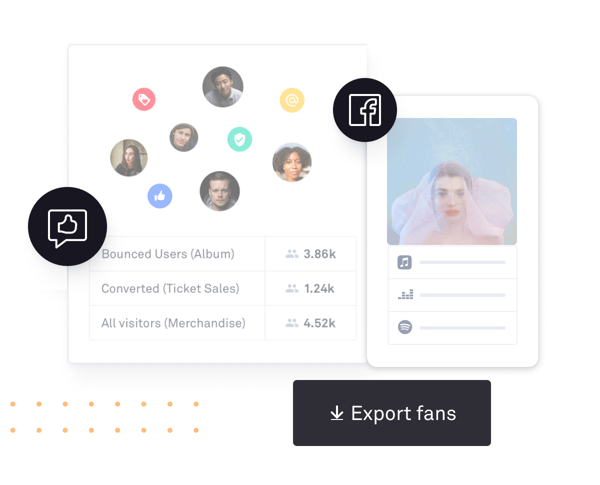 Measure
Make smarter marketing decisions
Understand which marketing activities generate visits and pre-saves/pre-adds
Gain insights on post-release engagement on Apple Music and Deezer
Learn about your fans' preferred music services, location, devices, and much more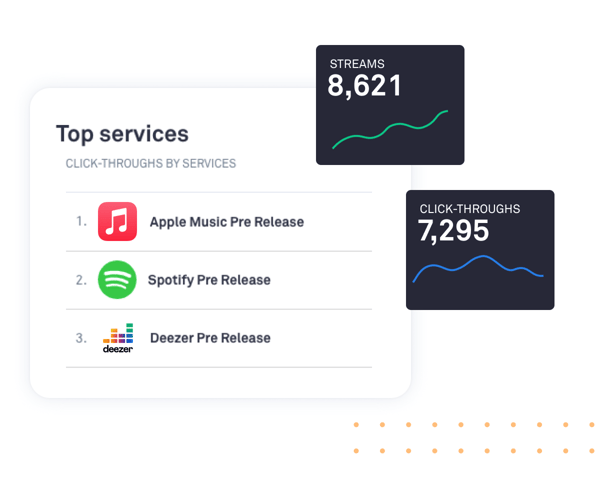 I'd recommend Linkfire as a way to promote all your stuff.
It's really cool that you, as an independent artist, can do what the labels are doing.
Fjer
Independent Artist