What do data anecdotes, inclusion, and marketing growth loops have in common? ProductCon 2022 is the answer. The event took place last month and sparked interesting conversations with our team.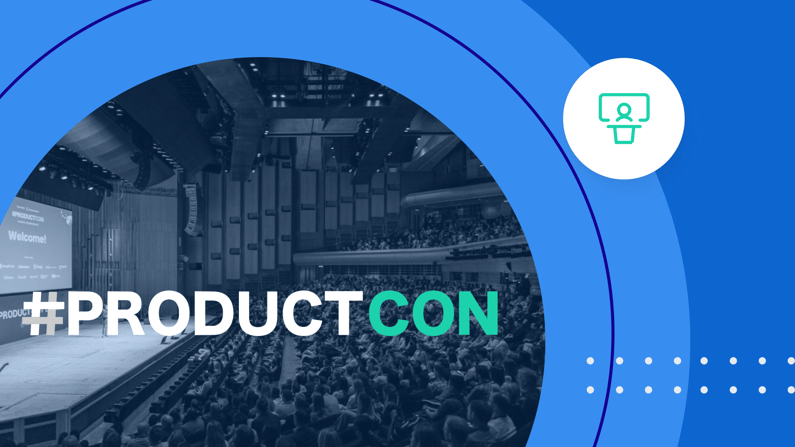 Last month, Linkfire's product team attended ProductCon 2022, the largest project management conference in the world. Since we were in London, we took the chance to meet with key clients, and we connected with other product managers across Europe.
ProductCon covered a variety of different topics, with one common thread in all the conversations:
We must not fall into a pattern of doing or thinking in certain ways just because we're used to it.
As product managers, we must be explorers, courageous, self-aware, and able to continuously adapt. In order to build successful teams and products, we need to be willing to challenge what we know and try new ways of doing things.
1. Diversity and inclusion
The importance of diversity when building a high-performing team is a well-known fact, but inclusion isn't considered often enough. In her talk, "Diversity & High Performing Teams," Tier CPO Georgie Smallwood discussed the importance of inclusion and how "a team full of [only] diversity does not make a high-performing team."
Inclusion is about creating a circle where a diverse set of individuals can thrive through their environment, expectations, and relationships. Teams have to be built with intent, where you consider what hard and soft elements are needed. For example, every team should have a "glue" person, or the person who can work well with a certain stakeholder.
So, instead of just focusing on the hard skills and diversity, we need to also look for those softer team skills and how to create a truly inclusive environment.
2. Data and anecdotes
No one can contest that product managers must be data driven, but there's a human aspect to data that we shouldn't overlook. Katie Cummings, VP of Product at Deliveroo, stressed in her talk, "Customer First: Creating Data-Driven Products with a Human Touch," that in order to create data-driven products, we must also pay attention to the anecdotes that contextualize that data.
Human experiences get lost when looking at data alone. When we avoid averages and have deep awareness of our users, we can take a single anecdote and extrapolate that to confirm the case across a broader population. Anecdotes can reframe our interpretation of the data, and perhaps influence the insights we derive.
3. Marketing funnels and growth loops
The traditional marketing funnel is something we're all familiar with, where marketing owns acquisition at the top and sales is responsible for revenue. Elena Verna, Head of Growth at Amplitude, presented loops as an alternative growth model in her talk, "Could You, Would You, Product-Led Growth." She described loops (sales loops, buyer loops, content loops, etc.) as a model where an input is taken, an action or step is taken in the experience, and that materializes into output that is reinvested into input, thus standing up predictable growth models.
The marketing funnel can help kickstart loops, but it doesn't allow for long-term growth. As a result, we need to start thinking about what loops we can create in order to scale. It's no longer just about driving traffic to the top of the funnel, but defining how we can continue to grow in the long run.
Ultimately, ProductCon encouraged us to reflect on the way we approach everyday challenges as product managers. It inspired conversations within our team to consider adapting the way we've been doing things and incorporate the learnings of renowned industry leaders.