Unlock the full picture
Track every step of the way. Full-funnel tracking and attribution. Drill down on channels, geo, devices, and much more.
Measure
Empower your marketing with data
Dive into all your link data in one easy-to-use dashboard. Measure your links' performance, and share the insights with anyone you want.
Choose quick overviews or detailed reports
Collaborate with colleagues and share exports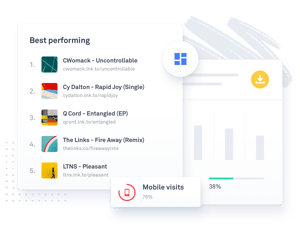 Measure
Know your fans' preferences
Build and refine your marketing around comprehensive audience stats. Identify your fans' preferences and consumption habits.
Break out data by partners, location, and devices
Measure visits, engagement, conversions, and much more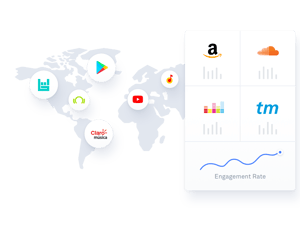 Measure
Identify what works
Benchmark marketing channels and find out what's working and what's not. Track engagements and conversions across all your traffic sources.

Compare data from both owned and paid channels
Discover your top referrers
Learn about your fans' preferred music services, location, devices, and much more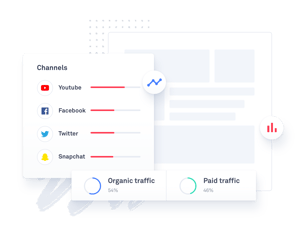 Measure
Track your commission
Explore where and what your fans are buying across the web.
Delve into structured affiliate data sets
Sort commissions earned by store and product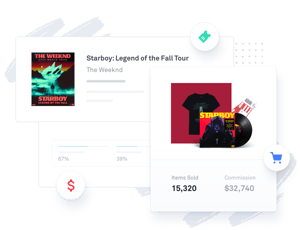 Measure
Integrate with your favorite tools
Connect with your existing tech stack and activate new data sets.
Send data sets to Google Analytics
Integrate with your preferred retargeting programs
Capture events and build audiences across platforms