Work with us
There's no template for the perfect Linkfire employee. In fact, we see differences as an advantage. We work in flat hierarchies, with a culture that values voicing your opinion and owning your field of expertise.
JOIN THE TEAM
Want to be part of our mission?
Join our mission to empower entertainment discovery everywhere. We hire the most talented people out there and embrace the diverse backgrounds and experiences they bring.
We collaborate across projects and time zones because we believe that smart ideas get smarter when we're together. And as we continue to grow, we're dedicated to keeping the same entrepreneurial approach we've had since day one.
Most importantly, we celebrate our wins together. Outside of the office, we keep the Linkfire spirit going with Friday bars, team outings, social clubs, and exclusive concerts.
Read More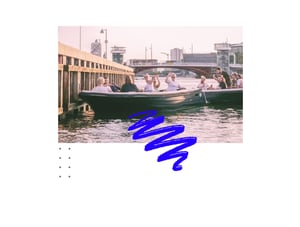 Working at Linkfire
Meet some of our rockstars
"Linkfire brings together people from all over the world, great culture and I get to work on projects with a big impact. It's amazing to see everything coming together!"
"To me, life at Linkfire is about diverse colleagues, inspiring customers, innovative products, and the daily dose of fantastic office snacks."
"M
y relocation experience from New York was really easy and smooth, Linkfire helped me all the way through the Visa process. Once I arrived at the airport there was someone from the team picking me up, and they made me feel like I was right at home.
"
"The group of people Linkfire has put together is such a wonderful one. Besides my colleagues, I love how important music is at Linkfire, all the great music I have discovered through work, and everything that I have learned about this exciting industry."
Linkfire perks package
Phone, internet, and well-being compensation are automatically added to your monthly salary.
Remote-empowered workplace
You know best where you feel most productive and inspired. Whether it's at our office or on your couch, enjoy a flexible working style.
Work-life balance
Life isn't all about work. We encourage you to make time for your family, friends, hobbies, and personal projects.
Competitive salary & benefits
Everyone deserves to be compensated fairly—and we have a system to make sure of it. We also cover your lunch and offer generous paid time off.
Relocation support
Ready to join our office, but need help getting your visa? You're just one meeting away from fast-tracked assistance.
Friday bar
Kick off the weekend with drinks, music, and games with your colleagues.