Empowering entertainment discovery everywhere
Linkfire makes entertainment marketing easy.
Our customers and partners include most artists on Billboard's annual Hot 100, all major music labels, global audio and music streaming services, social media apps, and media publishers.
Company story
Music and entertainment have the unique power to transcend cultures, languages, and borders. Promoting it, on the other hand, has become increasingly complex.
Artists and creators around the world compete for fans' attention, while consumption is fragmented across hundreds of services and platforms. So how do you connect to all of them at once, as simply as possible?
That's where Linkfire comes in. Our technology provides major labels and over 80,000 creators with the intuitive design tools, effortless automations, and unparalleled insights they need to grow their careers, while seamlessly connecting billions of fans to their favorite content.
Since 2014, we've become a trusted partner to the music industry's biggest names, as well as thousands of soon-to-be biggest names. Linkfire has a global team with offices in Copenhagen (HQ), New York, and Los Angeles.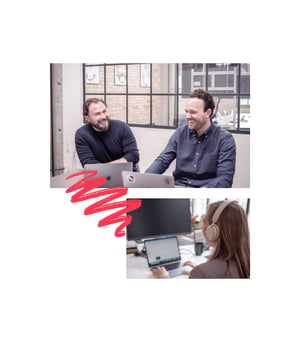 Who we are
We're a passionate team of developers, engineers, product managers, and more, drawn from every corner of the globe. The common denominator? Music—we live and breathe the stuff. Some of us are even successful musicians ourselves. So when we say "we rock," we really do mean it.

Every day, we help artists we adore realize their potential through the power of music data. Underpinning our culture are collaborative, agile processes, and something we like to call the "Scandinavian spirit." It means working together with transparency, respect, and honesty. And that goes for the way we do business, too.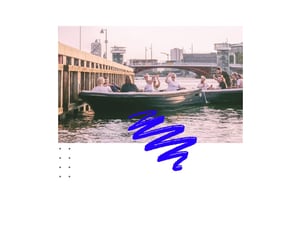 Our journey so far
Since 2014, Linkfire has been on a mission to simplify music marketing and empower entertainment discovery everywhere.
2014 - Founded

Lars Ettrup and Jeppe Faurfelt found Linkfire in Copenhagen, Denmark, to simplify marketing for the growing music industry and streamline music discovery for fans.

2016 - Going international

Linkfire becomes widely used in Europe and enters global deals with three majors: Universal, Sony, and Warner.
The first US office opens in NYC.

2018 - Conquering the US

As the adventure continues with a new office in LA, Linkfire launches streaming data partnerships with Pandora, Apple Music, and other popular DSPs.

2019 - Open for all

The Linkfire platform is built out to serve not only larger record labels, but also DIY musicians, independent labels, and other creators.

2020 - Expanding

In response to emerging market trends, Linkfire rolls out more link types and new solutions for off-platform music discovery.

2021 - Going public

Linkfire becomes a publicly traded company listed on Nasdaq First Premier Growth Market.

2022 - Stronger marker position

Linkfire continues to further strengthen its global market position within entertainment discovery by signing a multi-year agreement with Amazon Music and expanding its agreement with Apple.
Want to join our journey?
Learn what it's like to work at Linkfire and browse our job openings.