With festival season quickly approaching, you might be thinking it's time to get back on the road. To help you get prepared and get the most out of your upcoming gig or tour, we've put together our top tips.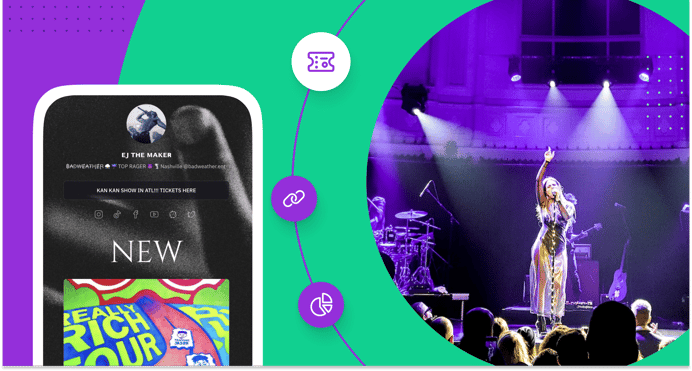 1. Choose where you should tour
Wanting to go on tour, but not sure which cities or countries you should be hitting up? Make sure to look at the data. With Linkfire's insights, you can make a more informed selection of tour locations by analyzing valuable country and city data, which will then help you identify where your most engaged fans are based.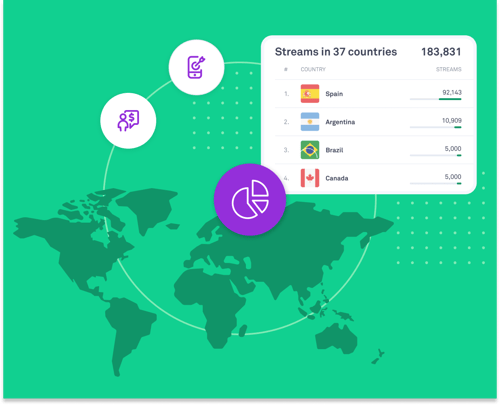 2. Get your social profiles ready
Even before you start promoting your tour, it's important your social media profiles are looking their best. This will ensure your existing fanbase is already engaged, which will then help you increase the chances of drumming up interest for your tour dates. Here are some things you should have as part of our social setup:
Bio link
Bio links are an absolute must when setting up your social profiles (even if you don't have an upcoming tour). Bio links are essentially highly engaged microsites that you often find in the social media bios of artists and creators.

The main value of bio links is that you can promote multiple assets at once—no need to prioritize one over the other. For example, on a single Linkfire landing page, you can showcase your latest music videos, releases, merch, upcoming tour dates, and social media profiles.

Not sure where to start with your bio link? Here's a list of five things that should be in your bio link.
Link to where your fans can buy tickets
It may sound obvious, but make sure you share a link to where your fans can buy tickets—preferably in your bio link. Perhaps even consider having it towards the top of your bio link. This will ensure it's the first thing that can be seen when fans click on your bio link, and will increase your chances of ticket sales in return.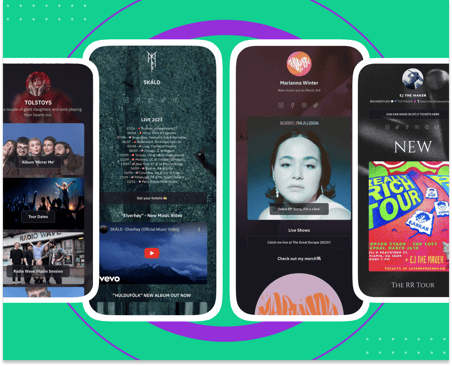 Share behind-the-scenes content
We're seeing a number of artists and labels putting an increased amount of effort into creating more authentic content to help build fan engagement. And a great way to show authenticity and create interest in your upcoming tour (even before you announce your dates), is to share some behind-the-scenes content about the song-making process.
Perhaps even share the story behind the songs themselves. This will help your fans gain greater connections with your music and content, and be inspired to attend your gig when the time comes.

A great way to also create hype across your social channels is to share content of you rehearsing and preparing for the gig itself. By providing this authentic window into the process, you're also providing another way to form deeper connections with your fans, and create hype around your gig.
3. Promote your tour with QR codes
We've seen many examples of QR codes being used as part of tour promotion. Although activating your social channels is very important in the lead-up to your next live performance, by limiting yourself to purely digital promotion, you might be missing the opportunity to reach a broader audience.

Instead, don't be afraid to test offline promotion, including posters, billboards, and pamphlets. And by using Linkfire-generated QR codes, you not only make the ticket purchasing process easier for your new fans, you'll also be able to capture some valuable insights that will help with your future marketing activities.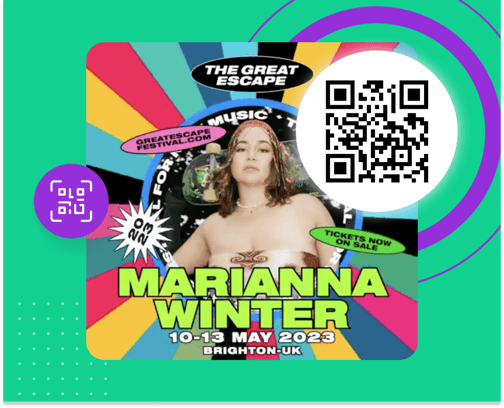 4. Run a giveaway
Giveaways are a great way to drum up hype for your tour, reward your most engaged fans, and simultaneously build your mailing list. This is an initiative that's popular amongst Linkfire artists, with many running a giveaway where the prize is tickets to one of their tour dates.

To make the giveaway process as seamless as possible for both you and your fans, we recommend using reward links. Reward links give your fans instant access to contest entries in exchange for an action that you want them to take (e.g. sign-up for a mailing list). They're also a highly effective way to deepen fan loyalty and drive the conversions that matter most to you even beyond your tour promotion.

By following these four tips, we hope you'll be able to drum up increased awareness and excitement for your upcoming tour, and make some new fans along the way.
Make sure you're tour ready
Sign up for a Linkfire free trial today.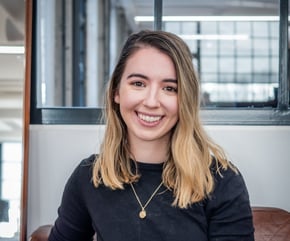 Jessica Golder
As Linkfire's Product & Customer Marketing Lead, Jessica works to ensure Linkfire customers are set-up for success.