Turn fans into superfans without breaking the bank
Grow your following across Spotify, YouTube, and your email list by giving fans instant access to secret content, coupon codes, and contests.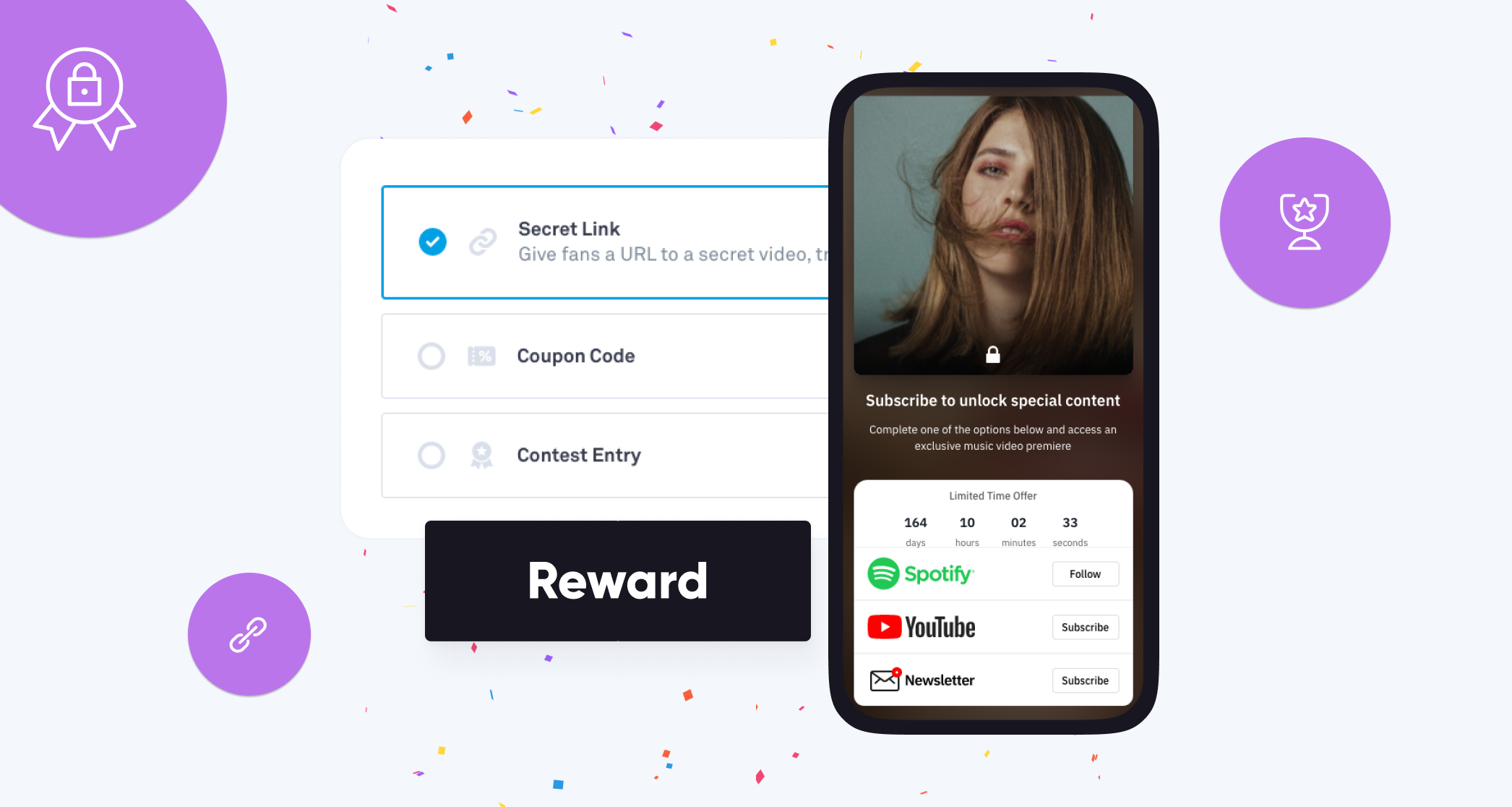 Is this really how you want to engage your fans?
Getting fans to subscribe to your email list or follow you on Spotify shouldn't feel like pulling teeth.

When you manually list all the places where people can follow you:
You overwhelm them with too many options, resulting in a poor conversion rate
You ask too much without offering anything of value in return
You don't communicate the benefits of your offer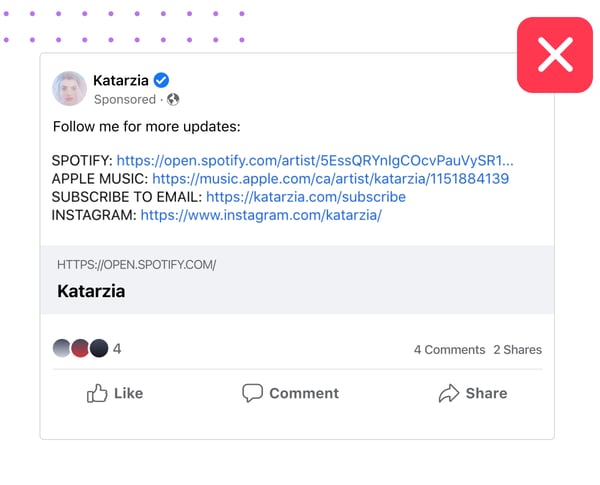 Generic contest tools are not built for artist marketing and don't provide complete fan insights.
Actions and rewards aren't music specific
Fan source insights aren't available unless you pay for a more expensive plan
You're stuck with limited customization options for your landing page design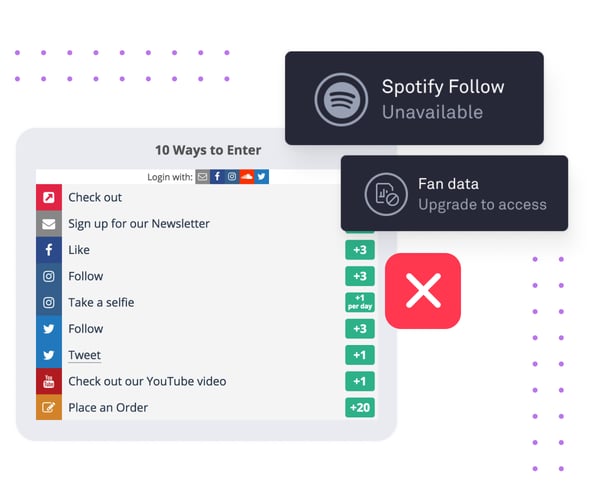 There's a smarter way.
A little incentive can go a long way—and that's what reward links are for. Sweeten the deal for your fans with a contest, coupon code, or secret page. They're a highly effective way to deepen fan loyalty and drive the conversions that matter most to you.
CHOOSE A LUCKY WINNER
Contests & giveaways
Increase the likelihood of your fans listening to your new single or album
Customize the URL with your release name, artist name, or any other key branding elements
Stay on brand with customizable landing pages and social media cards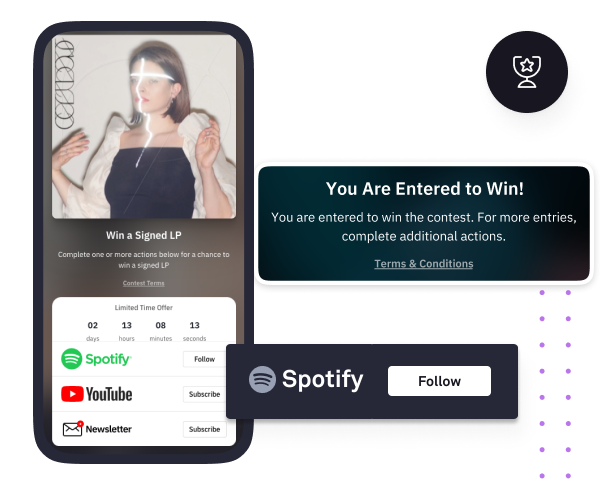 WATCH YOUR SALES MULTIPLY
Coupon codes
Boost fan engagement with a limited-time discount on merch or tickets that they can't get anywhere else.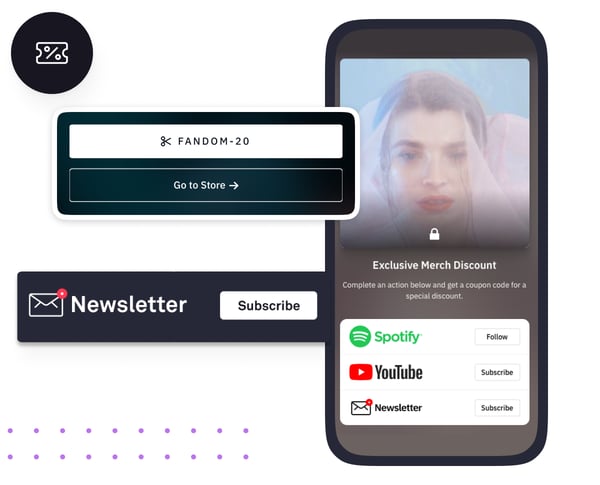 MAKE IT EXCLUSIVE
Secret pages
Invite fans to unlock exclusive content like an unreleased song or video, early access to merch, or a fans-only section of your website.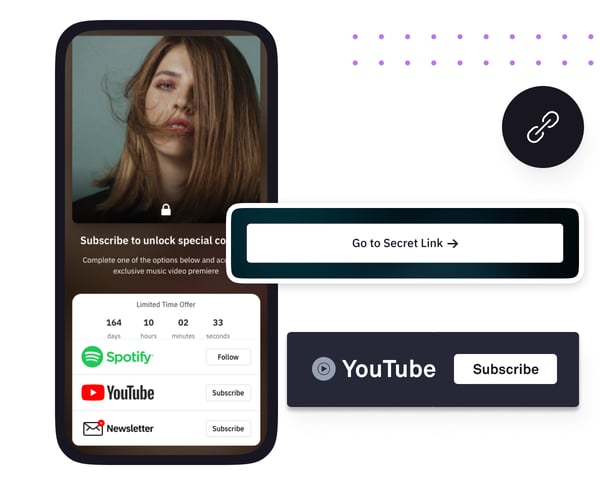 MEASURE YOUR SUCCESS
Based on over 500 Linkfire reward link campaigns:
Email opt-in rates are 6 times higher than on a regular artist website
Over 10% of landing page visitors become Spotify followers
Over 5% of landing page visitors become YouTube subscribers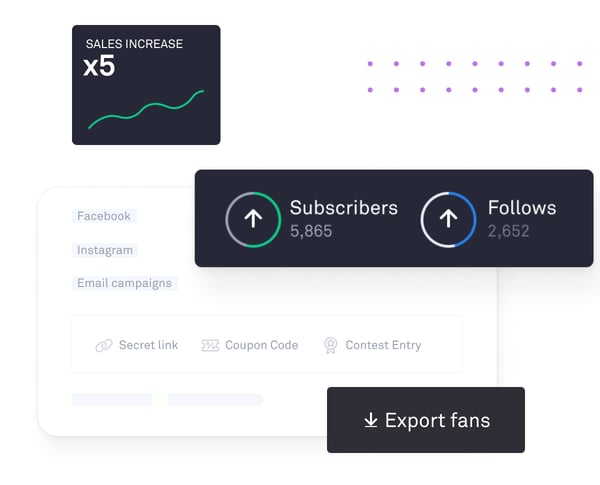 "Selling tour tickets with Linkfire is more effective for us and easier for our fans. The data and insights that we got throughout the whole campaign were very helpful for our next steps in communication and budget optimization."
Mária Andršová
Social media project manager, Billy Barman