If you're planning to put out new music anytime in the next year, now is the perfect time for a back catalog campaign. Here's how to give your old songs new life.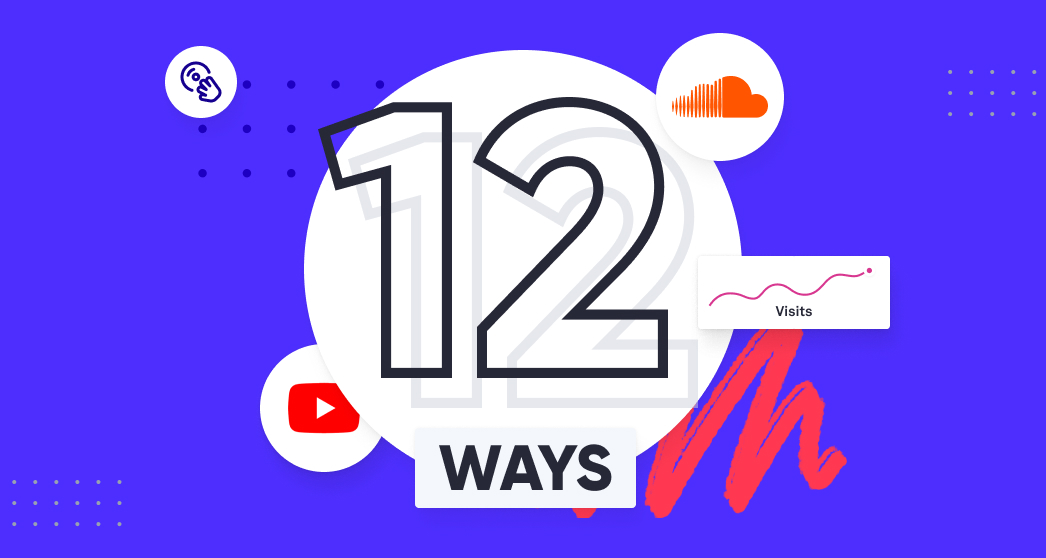 You've likely been told countless times that consistently releasing new music is the best way to market yourself and grow your following. To a certain extent, that's true—there are obvious benefits to flexing your creative muscles, developing your artistry, and sharing all of it with the world. Plus, it's natural to feel drawn to that exciting energy around what's next, and throw yourself into the potential and possibilities.
But every once in a while, it's worth taking a step back and looking at what you already have to work with in your back catalog. Do you have any recordings that you invested a lot of time, money, and effort in, but didn't make as big of a splash as you were hoping for? Consider how much your fanbase has grown since then, and how much more you know about artist branding and music marketing now.
It doesn't matter how long ago you released a song. It may feel like old news to you, but it's always going to be brand new to someone. Your earlier albums might resonate more with your fans today, and resurfacing them could give your music career just the right boost.
What are the benefits of working your back catalog?
Promoting your back catalog is an especially good strategy for when you're in between new releases, but still want something to share with your fans. Since you're not racing against a deadline for release day, the timing can be more flexible and relaxed, and you won't be under nearly as much pressure.
If you're planning to put out new music anytime in the next year, now is the perfect time for a back catalog campaign. The more you gradually build your following across streaming and social media platforms, the bigger impact you'll see when your next release drops.
12 marketing ideas to get the most out of your back catalog
1. Follow the data.
Check out the insights and analytics for the streaming services you use. Are people listening to any of your old tracks? You might be surprised by which of your songs have gained popularity over time.
If you've used a smart linking tool like Linkfire to promote your last few releases, you can learn even more by diving into your reports and comparing overall campaign performance. Gather as much data as you can about what fans are already discovering and loving on their own, and your back catalog campaign will be that much stronger.
2. Post your entire catalog on YouTube and SoundCloud.
Make sure that anyone searching for your music on YouTube or SoundCloud is able to find the official audio on your page. (Extra points if you add relevant tags to every upload, and organize your tracks into playlists!)
This is important not only for discovery but for monetization. You can earn money directly through YouTube and SoundCloud's monetization programs, and potentially more if you put smart links in the descriptions. When someone clicks on the link, they'll get routed to their preferred music service to stream or download your track.
3. Exchange an old track for an email address.
An old fan favorite, a bonus track, or an unreleased version of a song are all great choices here. They may not be a direct source of revenue for you, but they can still be valuable tools to grow your email list and build goodwill among your fans. Try out Reward links to give your fans access to your exclusive content in return for their email.
4. Release a remix.
There's nothing like a remix to give an old song new life. Collaborate with a producer on a totally different version, or even put together an EP of several remixes. You'll benefit from the producer's cross-promotion, and get your music in front of entirely new audiences.
5. Release an acoustic version.
See if you have any acoustic demos that show another side of your artistry, but that you never formally released. Re-record the acoustic version, or release the original demo if the production quality is good enough. You can easily create a marketing campaign around it, just as you would with any other release.
6. Create a lyric video or music video.
There are probably at least a few tracks in your back catalog that either blew up more than you expected, or for some reason never quite got the attention you know they deserved. If you have the time and budget, producing a music video is a great way to shine a new light on those songs and add a visual layer to them. Even a quick, simple lyric video can be enough to create new buzz.
7. Launch an album anniversary campaign.
Whether it's been one year or 10, album anniversaries are always worth celebrating. Compile a list of fun facts and trivia about your album, and create a mini social media campaign around it. Be sure to include it in your bio link as well, so that fans can find everything you're promoting in one place.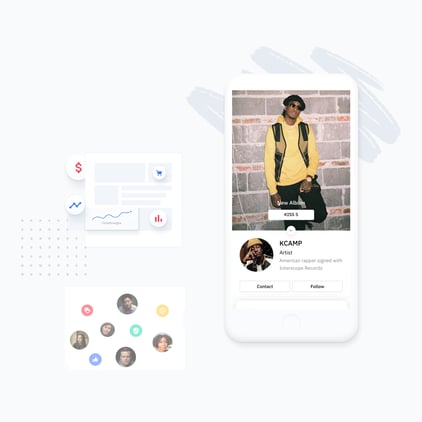 Get your own bio link
Promote everything you have going on—from releases and gigs, to social pages and merch.
8. Play some oldies in your next live stream.
Longtime fans will love hearing your oldies-but-goodies, and new fans will equally be in for a treat. If it's a song you've played hundreds of times, challenge yourself to make it fresh again by coming up with a new arrangement or instrumentation.
Put a smart link for those songs in the description and comments of your live stream, and you may see a nice spike in your stats shortly after.
9. Chop up your songs.
If a TikTok video can resurrect a 1977 Fleetwood Mac song for its biggest streaming week of all time, anything is possible.
Find some of your most compelling 15-second clips, and turn them into sounds for TikTok and Instagram Reels. If you have a decent following already, see if you can start a trend or challenge that's both on brand for you and fun for others to share, duet, and adapt.
10. Rotate through your back catalog for #ThrowbackThursday posts.
#ThrowbackThursday is perhaps the best excuse to share not-so-fresh content on social media. Create a smart link for any single, EP, or album that you want to spotlight, and play up the nostalgic "blast from the past" angle as much as you'd like!
For the visuals, try to dig up behind-the-scenes photos or videos that you've never shared before. A clip of you in the studio, a photo from your last tour, or a close-up shot of your handwritten lyrics would all work perfectly.
11. Pitch Spotify playlists (or curate your own).
There are plenty of playlist curators out there who don't care when a song was released, as long as it fits their vibe. If one of your songs gets featured, you can create a whole campaign around being included in that playlist.
In the meantime, why not take matters into your own hands and create a playlist yourself? You can curate it around a theme, such as alternating between your songs and the music that inspired you. This is a cool way to foster a deeper connection with curious fans, and turn them on to your favorite artists that they'd probably also love.
12. Bring new meaning to an old song.
Every now and then, an old song will suddenly take on new relevance. You might use your music to help spread awareness for an important movement that's making headlines, or perhaps you have a track that could add a comedic spin to a trending topic. Either way, keep an eye out for these kinds of opportunities—you never know when the timing and the messaging will align just right.
Get Linkfire's curated tips straight to your inbox and become smarter in music marketing. Subscribe to our newsletter.