Secret links, coupon codes, and contests are highly effective ways to deepen fan loyalty and drive the conversions that matter most to you.
You know how much value there is in building your audience and owning your fan data. But after a while, asking fans over and over again to subscribe to your email list or follow you on Spotify can feel like shouting into a void.
Sometimes, all it takes is a little extra incentive to see a huge increase in fan engagement—and that's where reward links come in.
What's a reward link?
Reward links are a new type of Linkfire smart link that give your fans instant access to secret content, coupon codes, and contest entries in exchange for an action that you want them to take. They're a highly effective way to deepen fan loyalty and drive the conversions that matter most to you.
Secret links
Let fans unlock exclusive content. Since you can use any URL you want, there's a lot of room for creativity here. Think about what your fans would find most valuable—perhaps an unreleased song or video, early access to merch, or a fans-only section of your website.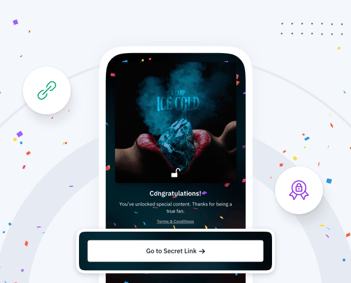 Coupon code links
These links work best when you offer fans a limited-time discount that they can't get anywhere else. They're a great choice if your main objective is to increase merch or ticket sales.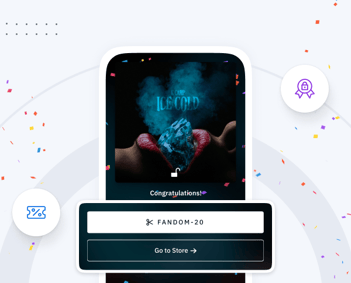 Contest entry links
This reward type is optimized for competitions, sweepstakes, or any kind of giveaway that you want to promote. Contest landing pages are especially effective for driving conversions across multiple channels because they encourage fans to complete more than one action for additional entries.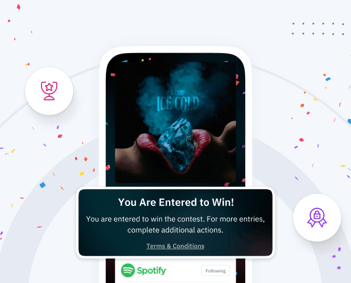 3 ways to build a more engaged audience with reward links
There are three actions that fans can take to unlock a reward: submit their email address, follow on Spotify, or subscribe on YouTube. Let's take a closer look at how each action contributes to audience growth and engagement.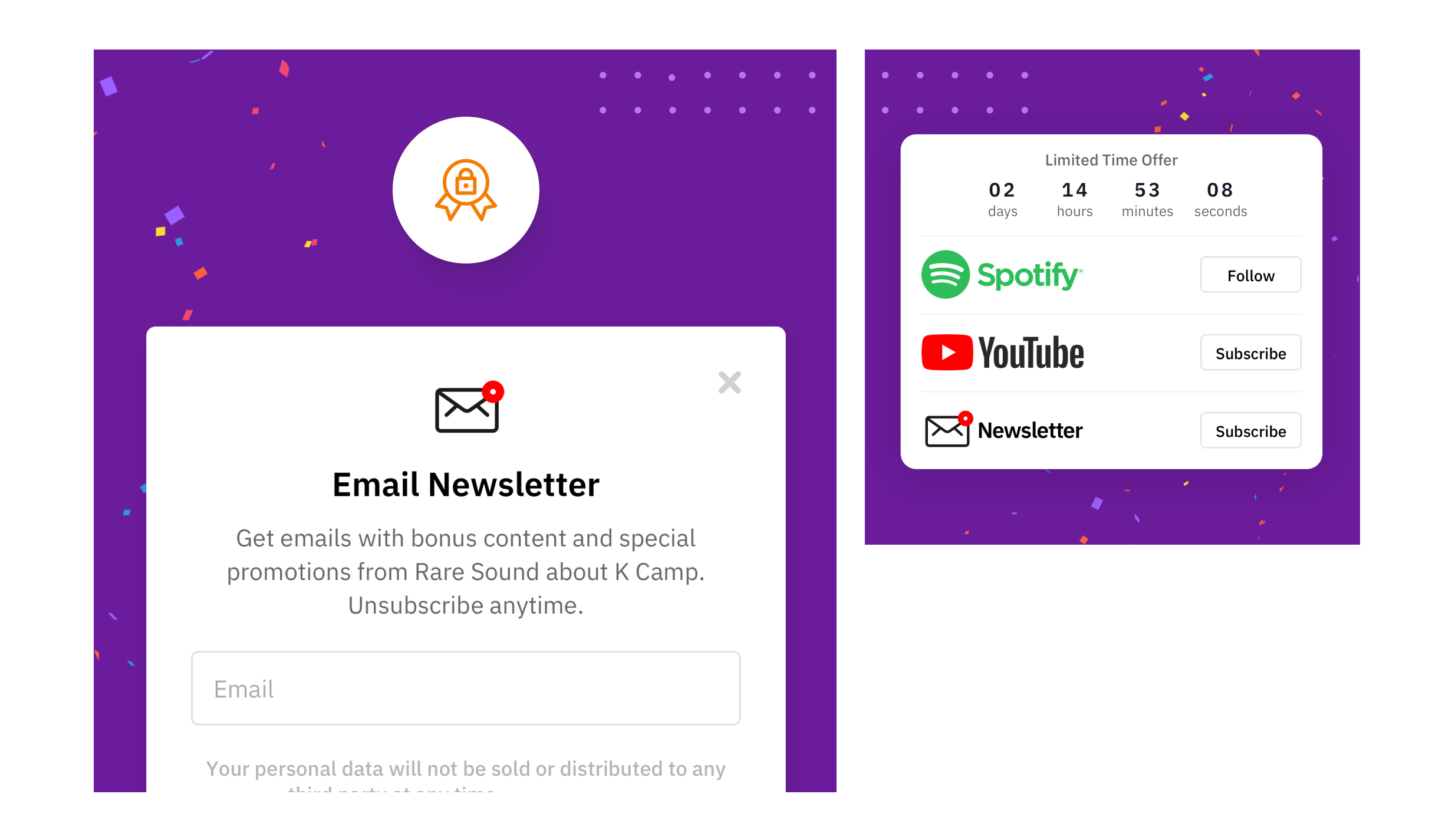 1. Email
While social media platforms rise and fall in popularity, your email list isn't going anywhere—and best of all, you own the fan data. It may not feel as shiny and exciting as the latest app, but email still reigns supreme as the most effective marketing channel overall.
Anyone who signs up for your newsletter is doing it because they want to hear from you, so putting in the effort to build your list and write great emails is always worth it.
2. Spotify
Most artists dream of racking up millions of Spotify streams, but that doesn't just happen out of nowhere—you have to start with a strong foundation of followers on the platform.
As your following grows, Spotify's promotional tools for artists become more and more valuable. Anytime you release new music, it'll be automatically added to every follower's Release Radar playlist, featured in the personalized sections of their app, and included in the "new release" emails they receive. You'll also increase your chances of making it onto both algorithmic and editorial playlists, helping you reach even more listeners who are likely to become new fans.
3. YouTube
If YouTube is a key component of your music marketing strategy, you already know how crucial it is to publish new videos consistently and encourage viewers to hit that "subscribe" button.
After subscribing to your channel, those loyal fans will see your new videos in their Subscriptions feed whenever they open YouTube. They can also turn on notifications if they want to be alerted as soon as you post something. Subscribers tend to spend more time watching your videos than non-subscribers, so building up your subscriber base goes hand in hand with increasing your watch time.
You can include any or all of these actions on your reward links to develop your fanbase wherever it's most important to you. You can also list multiple actions of the same kind—for instance, letting fans follow your Spotify artist page and/or follow a Spotify playlist of your choice.
Ready to create a reward link?
Head over to our Help Center for a step-by-step guide. It includes all the nitty-gritty on how to set up key features like the countdown timer and URL redirect.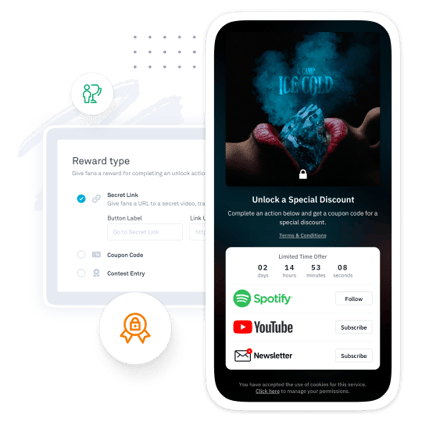 Create your own reward link
Reward links are included in all Linkfire Business plans.
Get Linkfire's curated tips straight to your inbox and become smarter in music marketing. Subscribe to our newsletter.