We followed dream-pop quintet Tolstoys's release strategy, and had to share with you what we loved about it—plus a few tips you can apply to your own music release strategy. Click below to listen to their new single while you read. lnk.to/describe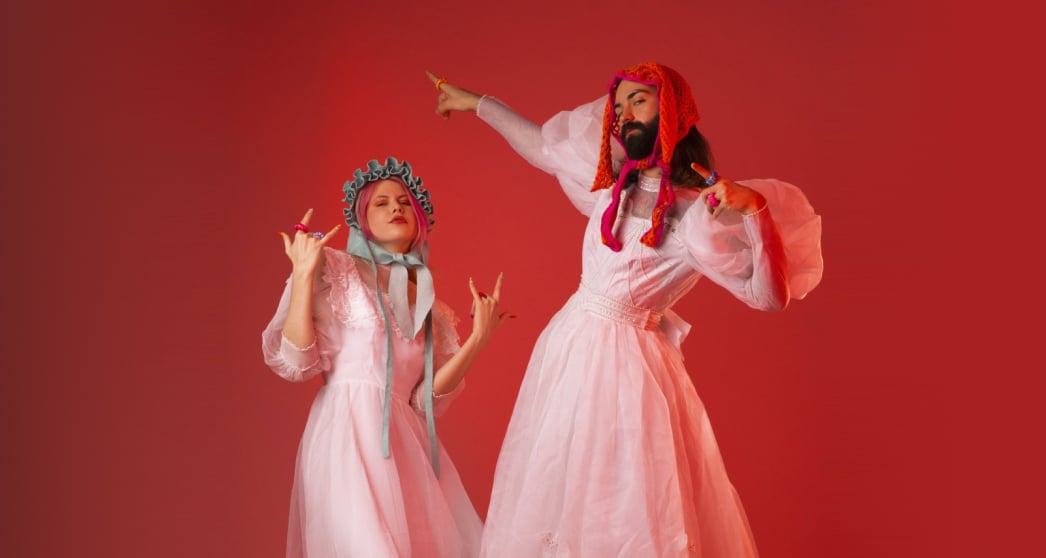 If you haven't heard of Tolstoys yet, they're a vibrant bunch based in Prague, playing groovy yet sensitive dream-pop music. Their upcoming album, Mirror Me, melds bouncy fretless beats and prickly '80s Casio synths with the pristine voice of frontwoman Ela Tolstova, creating a captivating concoction of sound.
In anticipation of their album drop on February 2, 2022, Tolstoys managed to pull off an outstanding release of their first single, "Describe My Name." Let's take a look at how they did it—and what you can learn from it.
They prioritized consistency
A plan for keeping in touch with fans online: Tolstoys posted regularly on social media and other websites to remind their fans about the upcoming release. But they didn't just write boring promo copy, repost it a bunch of times, and call it a day. They were smart about gradually introducing different sneak peeks, making every piece of content unique and exciting. As release day got closer, they increased the frequency and intensity of their posts to build hype at the perfect time.
All visuals in sync across platforms: Everything the band shared on social media, their website, and streaming services followed the same visual identity. Besides looking professional and standing out with gorgeous album art, this approach helped fans make a clear connection between posts they saw across different channels and the upcoming single.
Branded smart links: Tolstoys made sure to customize their Linkfire smart links to match their release campaign. These branded URLs let fans know what to expect upon clicking, which helped increase engagement.


They made data-driven decisions
By using smart links for every phase of their music release marketing plan, the band has been able to collect a trove of valuable data about their fans and overall release strategy.
Understanding fan behavior around the "Describe My Name" single release is now helping them shape their release strategy for Mirror Me. Armed with actionable insights and a clear picture of who and where their fans are, they can focus their album release efforts where it makes the most sense.
They promoted a pre-save link
Since they allowed plenty of time for planning and promoting, Tolstoys was able to use a Linkfire pre-release link (also known as a pre-save link) to build as much momentum as possible for their single. Through the link, fans committed to adding the unreleased song to their Apple Music, Spotify, or Deezer libraries.
On release day, the single was directly delivered to everyone who pre-saved, which gave Tolstoys a huge boost in streaming numbers right when it mattered most. This also increased their chances of getting featured on algorithmic and editorial streaming playlists.
Since they built their pre-release link with Linkfire, they didn't have to do any extra work that day. It automatically converted to a regular release link, auto-scanned over 250 music services to find matches, and replaced the "pre-save" call-to-action buttons with "play" and "download" buttons.
They optimized their bio link
The pre-save link was the star of the show leading up to release day, but once the single dropped, Tolstoys wisely shifted their attention to their social bio link.
Once a fan pre-saves or streams a song they love, there's a good chance they're going to be on the hunt for more music and content. The band made sure that no click was wasted and optimized their bio link to include the "Describe My Name" music video, lyric video, merch, and previous releases. This ensures that anyone who comes across their social media channels can find exactly what they're looking for with just one click, leading to more engagement and conversions for Tolstoys.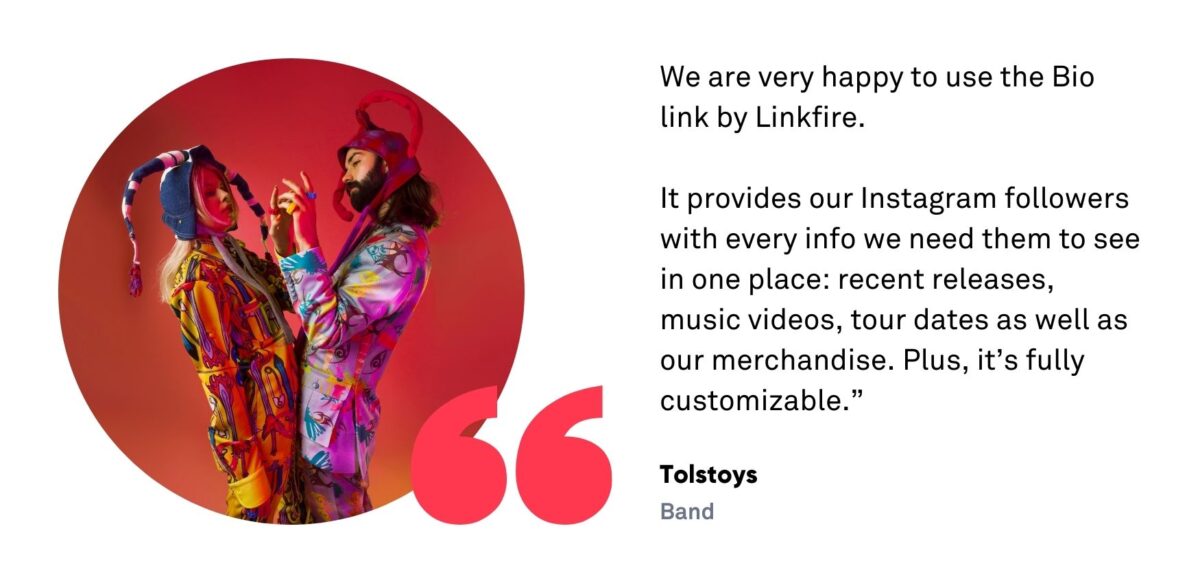 Breaking down Tolstoys's release calendar


18 days out: announcement of the new release
On May 4, 2021, Tolstoys announced the upcoming release with a pre-save link across all of their channels. They also updated their bio link to highlight it, and urged fans to pre-save the single on their official website.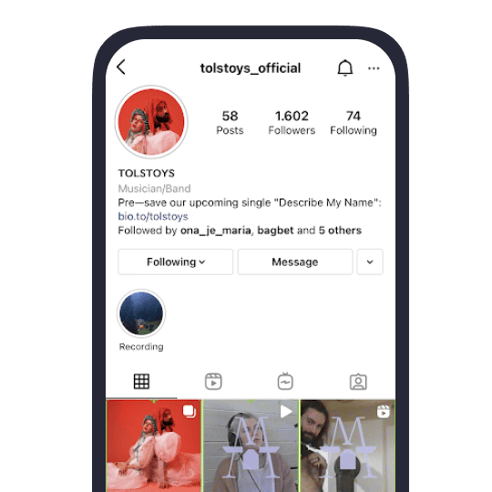 13 days out: behind-the-scenes content
Five days later, the band shared behind-the-scenes videos to invite fans into their creative process and generate excitement for the new single. They continued using their pre-save link in every post to increase engagement and gather data.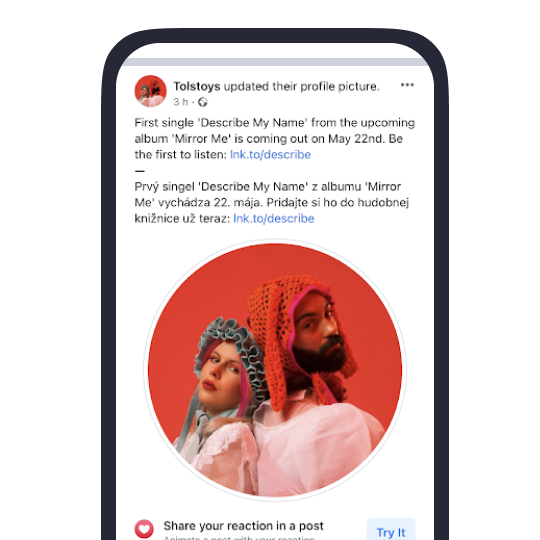 11 days out: promo push with a sneak peek of a new video
For their third promotional push, Tolstoys switched things up with a cute, short video to catch their fans' attention. Although the call-to-action was the same as their previous posts, they made sure to use fresh content so that their promo didn't feel boring or repetitive to their followers.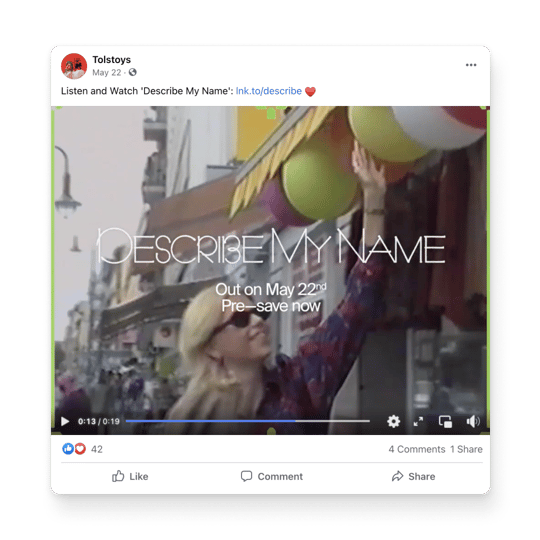 8 days out: pre-save reminder with new visuals
One week before release day, the band revealed stunning new visuals on Instagram, accompanied by a reminder to pre-save via their bio link.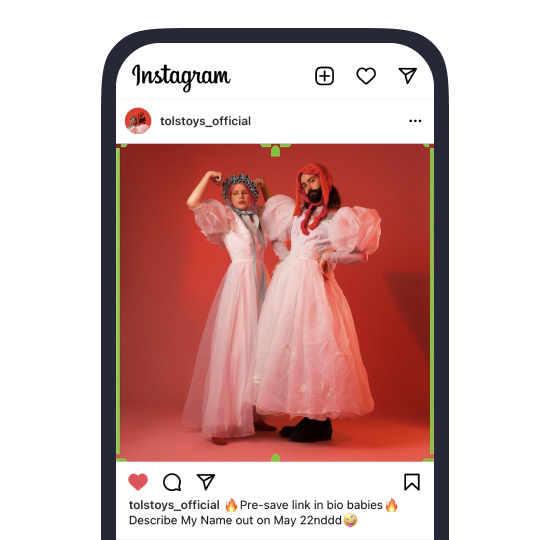 6 days out: merch announcement
With increased engagement and attention from their previous posts, this was the perfect time to announce a limited-edition merch collection associated with their new single. They also made sure to add it to their bio link.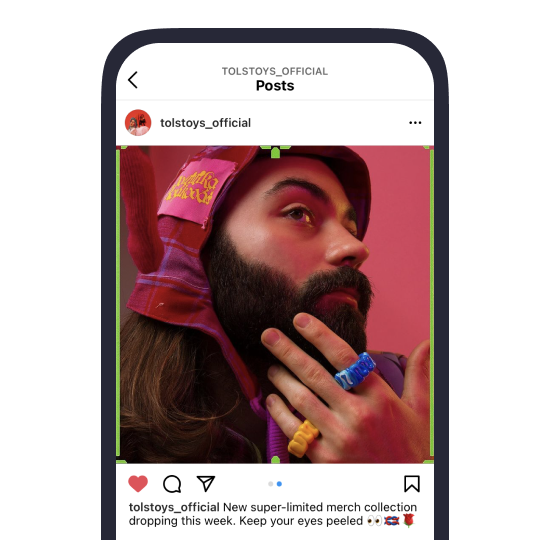 3 days out: radio interview
Tolstoys posted a clip of a radio interview where they shared more details about the new single—first on their Instagram Stories, and then later saved as a post on their feed so that anyone who missed it could watch later.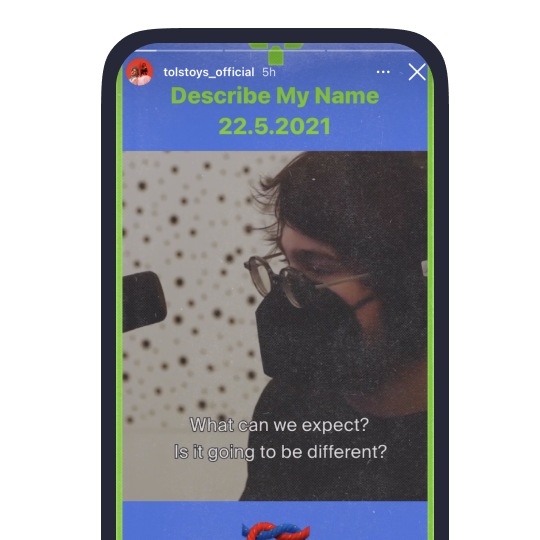 2 days out: final reminders
Down to the wire! The band posted a fun Boomerang video to remind everyone that there were "just two more morning coffees" until the single drops. They also shared a quick video the next day to give their pre-save link one last push.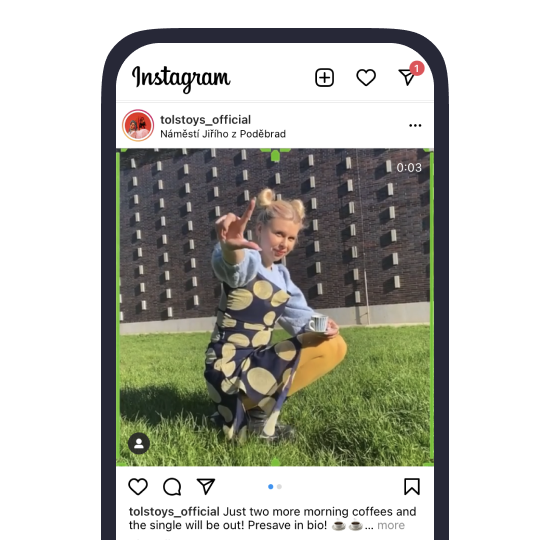 Release day
Celebration time! Tolstoys released "Describe My Name" on Saturday, May 22. Why Saturday, you ask, when the music industry's global release day is on Fridays? The band decided to use a less popular release day to their advantage, so that they'd have a greater chance of reaching their fans without too much noise from other artists on the same day.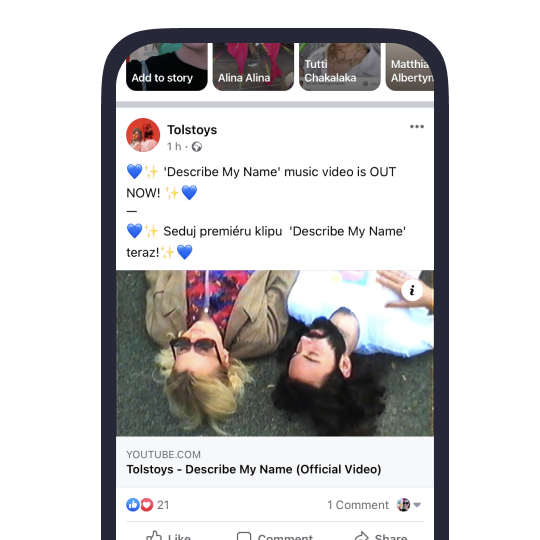 The day after the release
Tolstoys updated their bio link on Instagram and officially dropped their shiny new merch.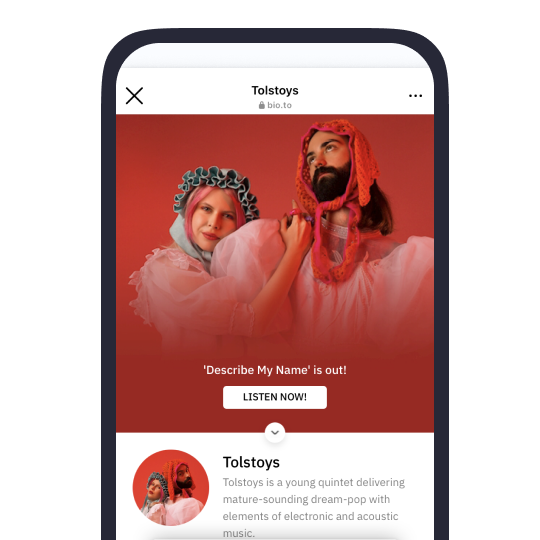 Within five days of release, Tolstoys hit over 10,000 streams on Spotify; got featured on Spotify curated playlists such as Spektrum, Equal CZ/SK, and New Music Friday CZ/SK; and managed to snag a couple of great PR mentions and interviews.
We're wishing Tolstoys all the best with the release of their upcoming album. If you're as curious as we are to follow their music career journey, check out their bio link or official band website. You'll not only learn from their music marketing initiatives, but you'll also enjoy some great music in the process!
Learn more:What should be in your music release marketing plan?