Whether you're promoting a new release or an upcoming tour, QR codes make it easier than ever to reach more fans both online and offline.
You've likely seen them everywhere by now: posters, business cards, digital flyers, wall murals, packaging, and even in a Super Bowl ad for Coinbase that was so popular, it crashed the app.
If you haven't gotten on board already, this is the perfect time to start incorporating QR codes into your music marketing.
By adding QR codes to both your online and offline promotional materials, you'll be able to reach a wider audience and make it easier for fans to engage with you. When you remove the extra step of requiring people to type out a URL, you instantly increase the likelihood of a conversion. It all happens seamlessly in the same moment that you've captured their attention.
And we've got good news if you're on a Linkfire Essential plan or higher: You now have access to our new QR code generator that works seamlessly with your smart links!
How to use QR codes to promote music
As an artist or music marketer, you can use QR codes to promote new releases, upcoming shows, special events, contests, playlist features, merch, press coverage, music videos, and so much more.
When a fan sees your QR code on a poster, digital flyer, or event video, they simply scan it using their mobile phone and get taken straight to the landing page of your choice.
For instance, you could send them to a Linkfire landing page promoting your latest album, where they'd select their preferred streaming service and listen immediately. You can easily set up your QR code to bring people directly to your landing page, while still collecting key marketing data in your Linkfire Insights, such as visits and click-throughs.
Why use Linkfire's QR code generator?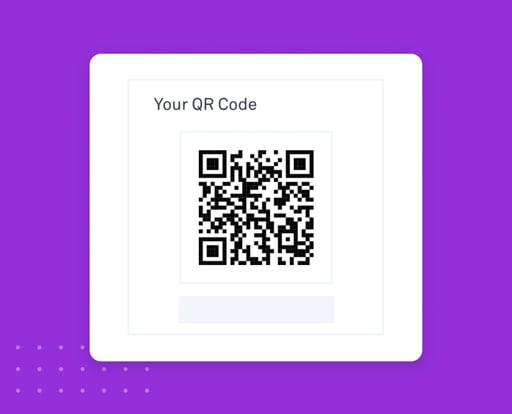 Linkfire's QR code generator is built right into the platform, so you don't have to waste time going back and forth between different tools. You can instantly create a QR code for your smart links, including release, pre-release, bio, and reward links, in just a couple of clicks.
Using Linkfire QR codes also means that you'll be able to track all of your marketing data in one place, for both online and offline promo. You can even create a new channel specifically for your QR code traffic to compare how it's performing against other channels. All of this will give you deeper insights and empower you to optimize your marketing in real time.
You'll have access to all of the same data points with Linkfire QR codes as you do with Linkfire links, including:
Visits: the number of times your link has been visited by actual people. Bots, scrapers, and preloads are not counted.
Click-through rate: the percentage of click-throughs on your QR code link against the number of visits.
Source: the traffic sources based on channels, activity IDs, and referrals.
Click-throughs by service: a breakdown of how many times visitors clicked through to each service destination on your landing page.
Location: a breakdown of the cities and countries in which your link visitors are located.
Streams: the number of in-service streams that we can attribute to your link.
Sales and commissions: how much revenue you've earned through your link.
This data helps you measure your marketing performance in a more comprehensive way than if you were to use regular links or non-trackable QR codes.
How to create a QR code using Linkfire
Generating a Linkfire QR code is super easy. Watch the short video below, or check out our Help Center article for step-by-step guidance.
Note: this feature is reserved for Business plans (Essential, Advanced, Premium, and Enterprise)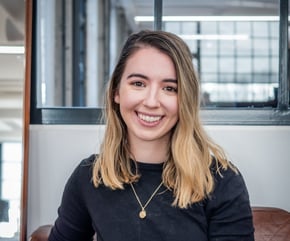 Jessica Golder
As Linkfire's Product & Customer Marketing Lead, Jessica works to ensure Linkfire customers are set-up for success.