Looking to build a career as an artist? Platforms like Facebook, Instagram, and YouTube are essential channels for marketing your music and building your brand.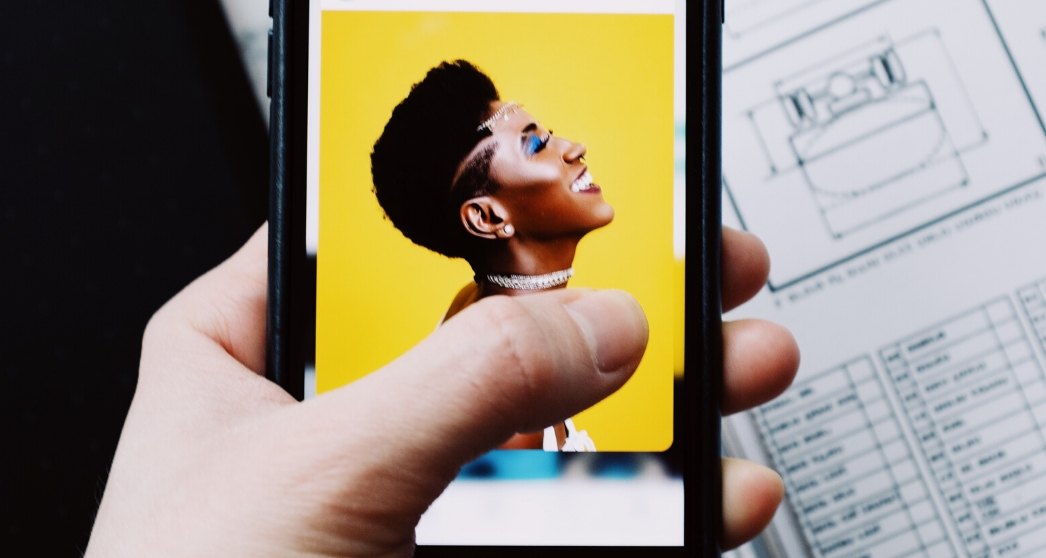 Nearly half of the world's population are social media users. It's where a huge number of your fans go to connect, learn, and be entertained. So if you're wondering where and how to promote your music in 2021, sitting out social media isn't really an option, no matter how good your music is.
With so many different platforms out there, it can be confusing to know where to focus your energy. We've put together this guide to help you figure out where and how to promote your music on social media.
How to promote your music on Instagram
It may have started out as the place for selfies and shots of beautifully created plates of food, but Instagram has grown into a social media giant. The platform boasts around 1 billion users worldwide. And it leads the pack when it comes to engaging younger audiences. 73% of US teens said they prefer when brands communicate with them on Instagram over any other social platform.
Younger people are more frequent music listeners, making Instagram the perfect place to gain new fans.
Optimize your bio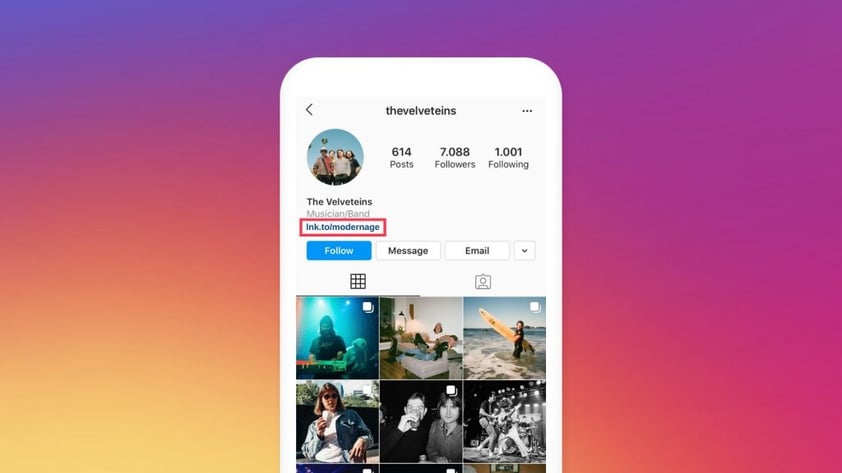 The 150 words of your Instagram bio is prime promotional real estate. It's where you introduce yourself to potential new followers. Tell your story, make it funny, infuse it with personality. 'Rock band from the United States' isn't going to cut it.
Your bio is also essential for another reason. Unless you have 10k+ followers (giving you access to the Swipe Up feature), it's the only place on the whole platform where you can post an external link. That makes it the center of your Instagram promotional efforts! Want to drive fans to your merch store or latest release? The link has to go in the bio.
This makes promoting more than one thing at once rather tricky. One solution is to use a biolink. When fans click a biolink, they're taken to a landing page which can house all your content.
Use Instagram stories
Instagram stories are only live for 24 hours. That makes them great for sharing spur-of-the-moment content that shows off your personality. Don't worry about making stories perfect—fans love a more authentic feel. And with Stories, you also have the option to add lenses, stickers, text, and more.
For musicians, there's a couple of really cool features. If you have a release, announcement, or concert coming up, you can add a 'Countdown' sticker to your story. When fans tap on this digital clock, they'll have the option of being reminded about your event later on. Instagram also integrates with Spotify—so you can post a release straight into your story. In the Spotify app, simply choose to 'Share' a track or album and then select Instagram Story.
If you really don't want to let an Instagram Story go, you can make it permanent by adding it to your Highlights. These are collections of Stories that live right at the top of your profile.
Think visual!
Instagram is, above all else, a visual platform. Unlike other social networks, Instagram feeds are filled entirely with images, gifs, and videos.
As a musician, you've got plenty of options when it comes to exciting visual content. There's the obvious things like clips from music videos, promotional images, or artwork from your new record. But there's also the behind-the-scenes stuff which fans don't usually see. Let them into your world with material from in the studio, on the road, or backstage at a show.
If you're looking for more pro tips, check out the Instagram stats and facts by the Marketing Helpline.
How to promote music on Facebook
Yes, Facebook is filled with cat videos and posts from your grandmother. But its reach is undeniable. Founded in 2004, Facebook now has over 2 billion active monthly users, including nearly two-thirds of American adults. So it's kind of a no-brainer when it comes to promoting your music on social media.
Make an artist page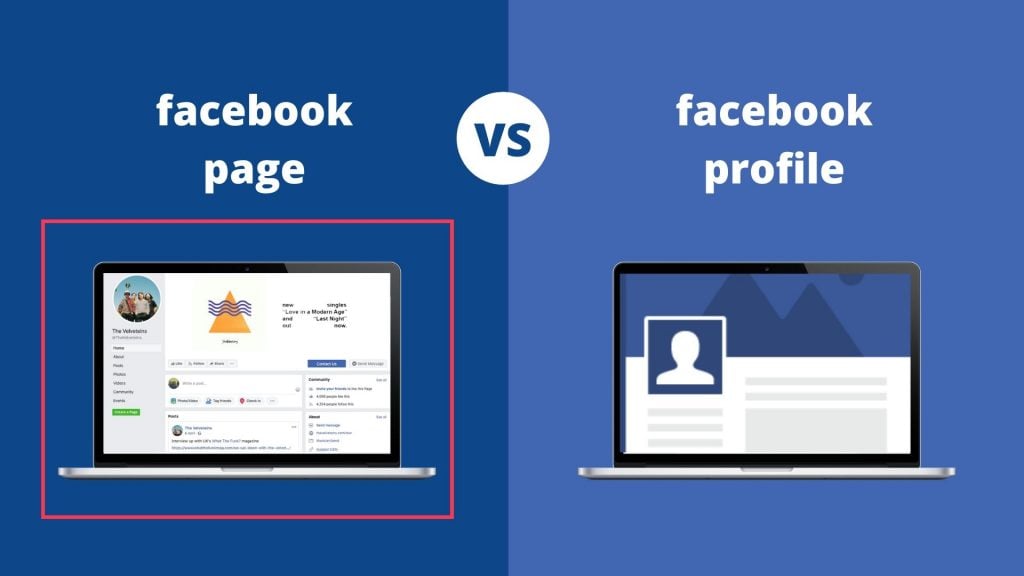 It's best to use a Facebook page to promote your music rather than your own personal profile—even if you're a solo musician. There are lots of reasons why, including security of your personal information and the fact that you won't have to approve every fan who starts following you (like you do with friend requests).
Facebook pages are easy to set-up, and feature lots of different pages perfect for musicians, such as tour dates, shop, and videos.
Join Facebook groups
There are Facebook groups dedicated to pretty much everything. That includes countless groups of music obsessives—often hardcore fans of particular genres. It's a unique chance to tap into a ready-made and passionate community.
Remember to abide by the group's rules and avoid over-promoting yourself. Yes, you can share your own music, but be sure to actively engage with other people's posts as well.
Stream on Facebook Live
Think of Facebook Live as your own personal TV station. It's your chance to broadcast out long-form content to your fans, and then get second-by-second reactions as you go. While these videos make the most impact when they're going out live, you'll also get additional viewers catching up post-broadcast.
It's the perfect medium for playing full shows online or engaging your fans with Q&A sessions.
How to promote your music on SoundCloud
SoundCloud has made its name as a hub for independent artists. It's the go-to platform for testing out new sounds, finding collaborators, and growing a grassroots fanbase. But with 175 million users globally every month, it's far from a niche service. Here's some tips for how to promote your music on SoundCloud.
Engage fans with your waveform
When you think of SoundCloud, you think of the waveform. It's that automatically generated visualization of the music you share to the platform. Not only does it look cool, it gives fans the chance to leave comments at particular moments of a track. And you can do the same! This makes it great for engaging your fans and getting feedback on your music.
Ask them what they think of a particular line, or tell them how you captured that special drum sound. This helps to build a real community by letting your listeners into your process.
Get tagging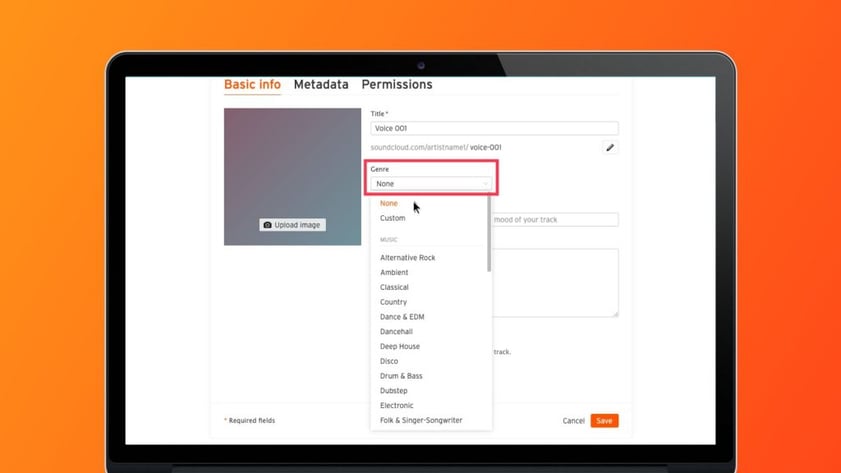 The way you tag your music is important. It's how your music is found through search, and SoundCloud's algorithm uses tags to recommend tracks to listeners.
When you upload your music to SoundCloud, you'll be asked to choose a main genre tag.
You'll then have the option of adding more tags. These can be anything which helps SoundCloud categorize your music, from additional genres to moods (e.g. #relax). Soundcloud advises against adding too many hashtags, so choose a handful which you think will really let listeners find you.
Add a link to the description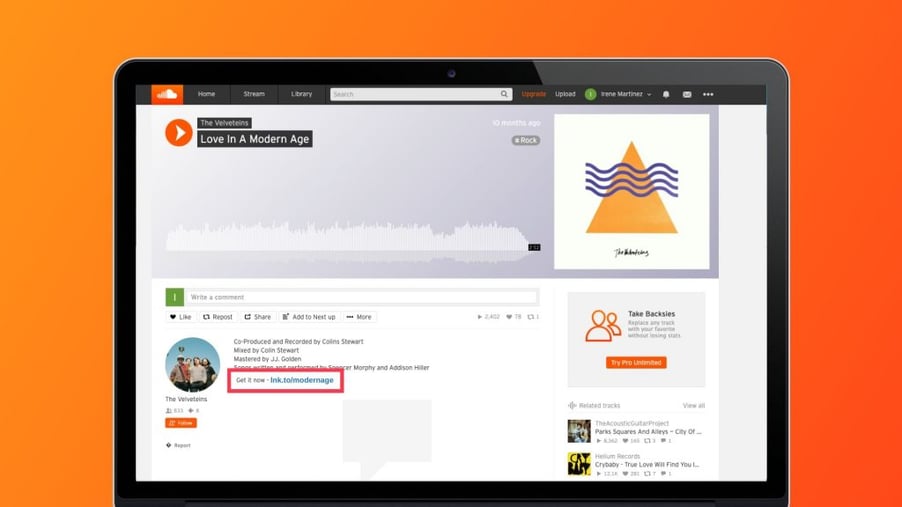 You can include all kinds of relevant information in a track description, from stories about its recording to release dates. But it's also a great place to promote your music by including links. Give fans the chance to click-through to your merch store, or take them to your social profiles.
Instead of posting multiple links, you can keep things tidy by using a smart link. This will also collect valuable insights into every fan who clicks through.

How to promote music on YouTube
Musicians often make the mistake of neglecting YouTube as a social media channel. They'll upload a video, but then concentrate on driving traffic to it from other social platforms. That's a mistake. After Google, YouTube is the second largest search engine in the world, with 2 billion logged-in monthly users.
So if you're after more views on your videos, try growing your fanbase from within the platform, not outside it.
Get your metadata right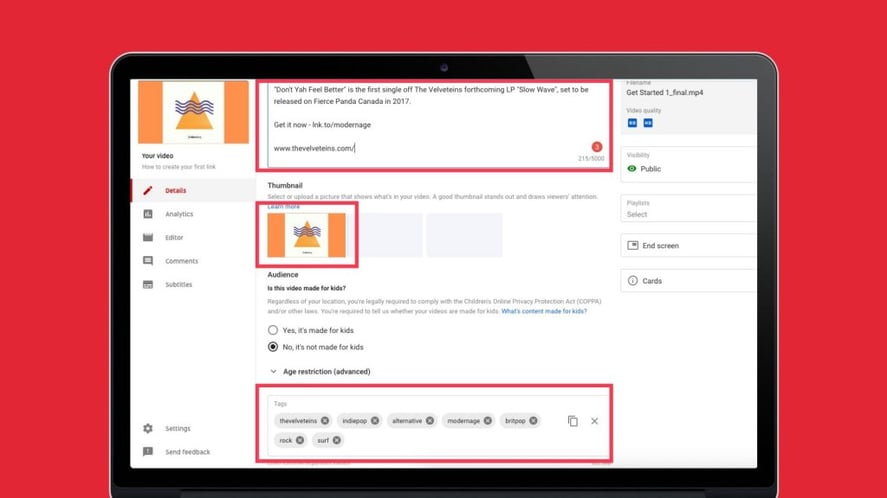 Metadata is everything you add to a video when you upload it—so that's the title, description, thumbnail, and tags. These are the elements that YouTube searches through when it's populating search results or recommending similar videos.
Users won't get the chance to find your latest track if you've titled it 'Here's my new single!'. Keep your metadata relevant and click-worthy.
Create a content schedule
Consistency is the secret to success on YouTube. Fans are more likely to subscribe to your channel when there's new videos just around the corner. But this doesn't mean you have to produce new music on a weekly basis. There's lots of different content musicians can turn into videos: demos, insights in to your songwriting process, interviews with bandmates, acoustic versions of your last single, and more.
You can lay out your schedule in your channel's description, banner image, and in the videos themselves. YouTube videos are also likely the social content which will take you the longest to produce. So, having a fixed schedule in place is going to help keep you on track.
How to promote music on TikTok
The new kid on the block, TikTok has launched a thousand viral dance crazes. The short-form video platform skews young in its audience and its popularity only keeps growing—at the end of 2019, it was the second most downloaded mobile app in the world!
So while it isn't the place to share your latest song in full, its potential for growing your fanbase is huge.
Find the hook
TikTok virality is usually based on a lyric or musical phrase that lends itself to memeification. Have a search through all your songs for a suitable 10 to 15 second section. It could be a chorus that's ready made for a visual joke or dance—something which your fans will be able to replicate in their own Tik Toks. Check out 2020's most viral Tik Tok songs for inspiration.
Have fun
From looking around TikTok, it becomes clear pretty quickly the tone most videos strike. TikToks are silly, outrageous, over-the-top. Famous musical artists who have mastered the platform have got this down: they leave tour announcements and release dates to other other social channels. So, don't take yourself too seriously—this is your chance to be silly!
You can also add TikTok to your Linkfire landing pages to encourage your fans to use your music in their TikTok videos.
How to promote music on Twitter
Twitter isn't all about just breaking political stories. Since 2006, Twitter has been a driving force behind what's being talked about online, with 500 million tweets a day being sent out.
Twitter is most popular in the US, and has a maturer user base than other platforms, so you consider whether it's the right service on which to promote your music. If you do decide to start tweeting, here's some tips:
Use trending hashtags
Hashtags group all of Twitter's posts into topics or categories, making it much easier to find content that you're interested in. By checking out Twitter's trends, you can see which hashtags are really capturing Twitter users' attention. Creating a post around one of these hashtags increases the chances of it getting traction outside your followers.
As with any social media, it's not a good idea to post too much. So be picky about the trending hashtags which make sense for you and your music.
Join the conversation
Twitter is all about engagement. And it may be the best social platform on which to interact with fellow musicians, journalists, bloggers, and industry figures. Build your network by retweeting content you love, replying to posts, and mentioning users in your own tweets. Follows often result in a follow-back, and will also lead you to similar accounts.
As long as you're personal and polite, and don't just spam your new contacts, it's a community of like-minded people who could really help to advance your career.
We hope you find these tips useful for your music marketing!
Get Linkfire's curated tips straight to your inbox and become smarter in music marketing. Subscribe to our newsletter.