One bio link for everything you're promoting
Turn social media attention into meaningful engagement with a beautiful, highly scrollable microsite. Easily bring all of your content together, from new releases to merch.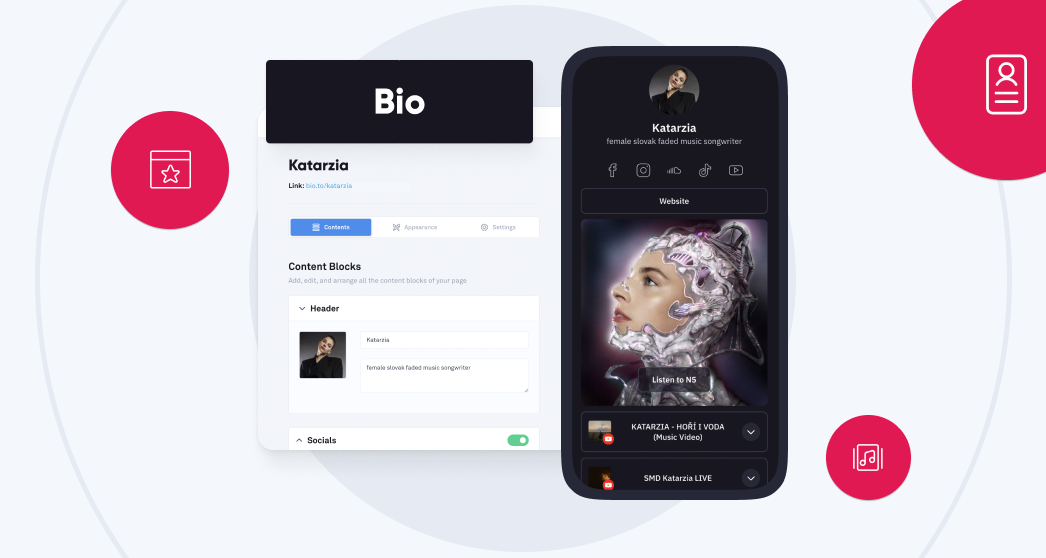 Is this honestly the best way to build your brand?
If there's an action you want people to take, you can't just hint and hope. You need a clear and strong call to action that kicks off the next step in your marketing funnel.

When your social media marketing is not action-driven:
You lower your chances of engagement and conversions
You waste your marketing budget's potential
Your brand is poorly positioned
You miss out on cross-promotion opportunities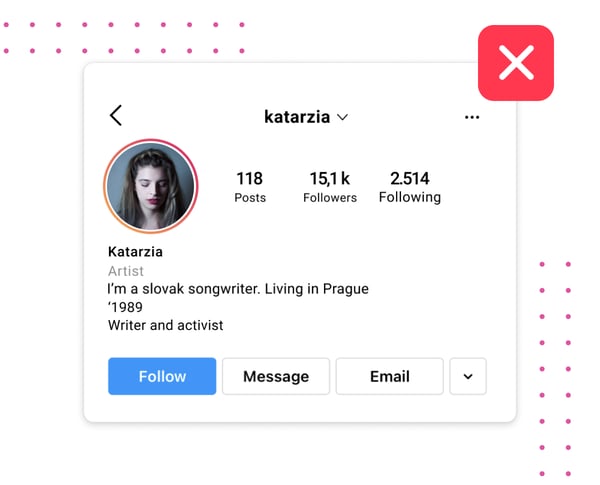 General bio link solutions are not designed for entertainment marketing and do not offer streaming analytics.
Not optimized for entertainment promotion
Don't provide any post-click data on streams, follows, or sales
Not built to encourage cross-promotion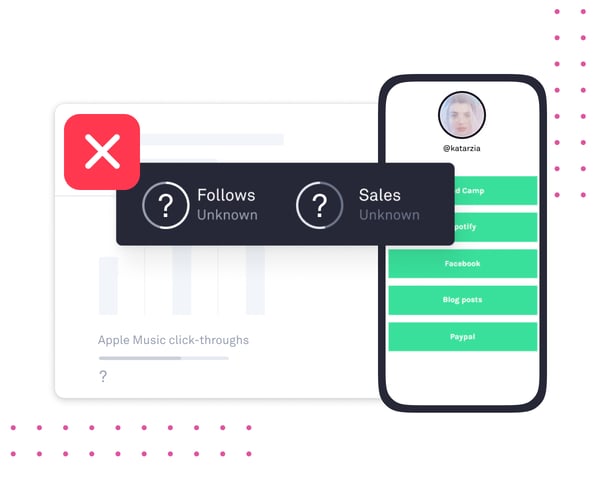 There's a smarter way.
No need to compromise on marketing insights or the story you want to tell as a brand. A Linkfire bio link allows you to take followers on a journey through all your most important content—while tracking everything you can possibly think of.
Create
Create a bio link in minutes
Create and customize a bio link in just a few clicks—no design or coding skills needed. It looks great, it's easy to share everywhere, and you'll never have to worry about swapping out your bio link again.
Get access to a bio.to domain and customize it with your brand name
Choose from a vast range of blocks to feature your releases, tour dates, merch, music videos and more
Personalize its look and feel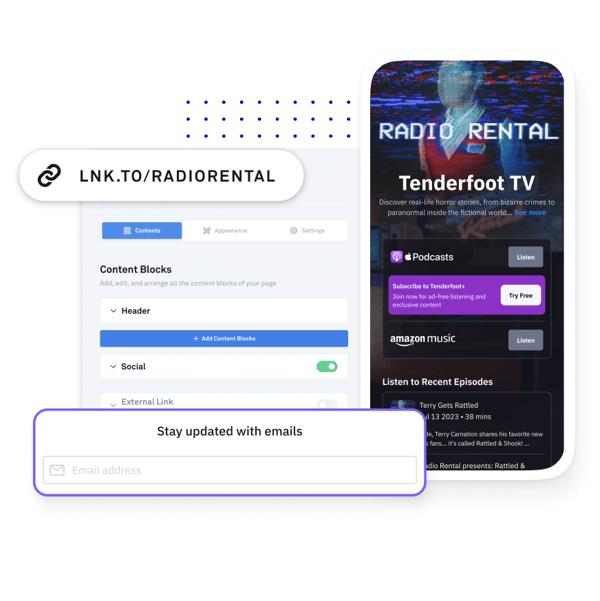 Promote
Shine a spotlight on your most important promotions
Feature your latest content, including pre-release links and new episodes
Share your most popular merchandise
Highlight upcoming events, gigs, or tours
Encourage social media follows
Showcase your recent music videos
Grow your fanbase with email capture
Update it as often as you want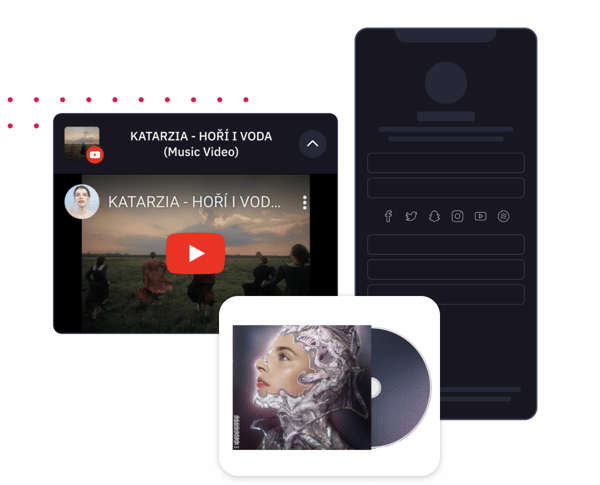 Measure
Identify your fans' preferences
Understand which marketing activities lead to clicks and engagement
Access Linkfire-exclusive streaming insights from Apple Music, YouTube Music, Pandora, Deezer, and others
Breakdown data by channel, location, device, and much more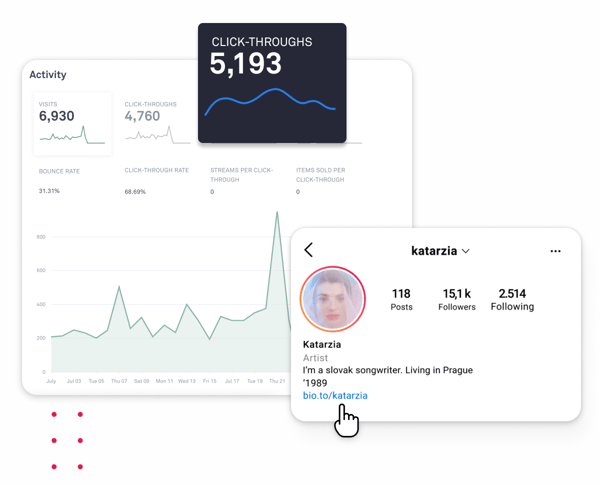 We are very happy to use the Bio link by Linkfire.
It provides our Instagram followers with every info we need them to see in one place: recent releases, music videos, tour dates as well our merchandise. Plus, it's fully customizable.
Tolstoys
Band