Let's take the monotony out of music marketing. Here's how the pros automate their release campaigns, eliminate repetitive tasks, and reclaim their time.

If you've ever run a music marketing campaign, you know just how much time and energy it consumes. It's all too easy to feel like you're being pulled in a million different directions, and there are never enough hours in the day to accomplish everything you think you should be doing.
While many of those things are important to the success of your campaign, there are plenty of mundane, repetitive tasks that you may not have realized can be easily automated.
After gathering insight from the experts on Linkfire's customer success team, we've identified three crucial time-saving tips that will help you run more efficient music marketing campaigns.
Let's get into it!
1. Link shortcuts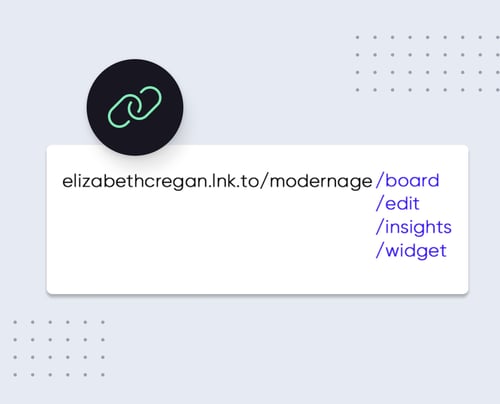 "Linkfire shortcuts are by far my favorite time-saving tip!
Do you have access to several Linkfire boards and don't know where a certain link lives? Don't waste time endlessly scrolling and clicking around. Just add /board to the end of the URL, and you'll immediately get taken to the correct board.
For example, let's say you've created a smart link called artist.lnk.to/albumname. To find the Linkfire board where you created that link, all you need to do is type artist.lnk.to/albumname/board in your browser.
Similarly, you can append the URL with /insights to get a quick look at your link performance. Or perhaps you're managing a global release campaign and need to be sure all the territories are set up correctly. Add /lang/us, for example, and you'll see what link visitors in the US will see, no matter where you are.
These link shortcuts save our customers so much time in their day-to-day work, and it makes managing Linkfire links effortless."
– Ligia Pereira, Customer Success Manager
2. Territory management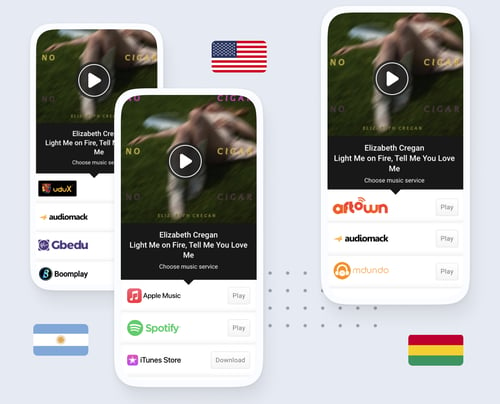 "Big fan of territory management over here! By setting up multiple territories for your Linkfire links, you can give fans from different countries a customized experience that leads to more clicks and streams.
Want to feature regional streaming services on all your release links, but don't want to do the tedious work of adding them one by one every time you create a new link? Do you want a set of custom call-to-action buttons as the default for all of your links? Or maybe you'd like to display different album artwork in different countries?
All of this is possible with our territory management feature, which you can access from your board settings anytime. Learn more about creating territory-specific landing pages here."
– Aleks Balcerzak, Senior Customer Support Manager
3. Scheduled rescans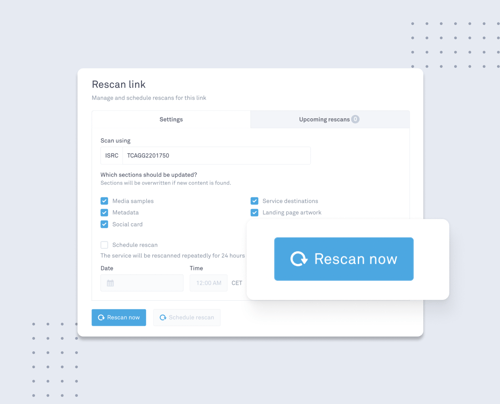 "Are you ready for release night?
We all know it isn't always possible to be in front of your computer waiting to manually rescan a release link right when your new music comes out. We developed our scheduled rescan feature to make release night a breeze for artists and labels.
Simply enter the URL, UPC, or ISRC code for your new single or album ahead of release night, and schedule a rescan for the exact time it comes out.
Once you've scheduled it, the music services you selected will be rescanned repeatedly until a match is found, for up to 24 hours. If the result is a 95% match or higher, Linkfire will automatically add the service to your release landing page. Learn more about rescanning your Linkfire links here."
– Connor Boggs, Senior Customer Success Manager - Enterprise
Ready to explore these time-saving Linkfire features?
Sign up for a free Linkfire trial today.