With open rates of over 90%, text messaging is one of the easiest and most effective channels for personalized engagement. Here's why it works so well for artists and their respective brands.
As an artist, you know how important it is to create meaningful and real connections with your fans. And if you use Linkfire smart links for your music marketing, you've already taken a huge step towards personalizing the fan experience and increasing engagement.
Now, imagine how awesome it would be if you could directly text all of your fans a link to your new release, videos, new merch, and so much more, just as easily as texting a friend—no ads, no spam, and no getting lost in social media algorithms.
That's where Community comes in.
What is Community?
Community powers direct relationships and one-on-one conversations between the artist (known as a Leader on the platform) and their audience (known as Members on the platform) through text messaging at scale—you've likely seen it in action when an artist publicly shares a phone number on social media.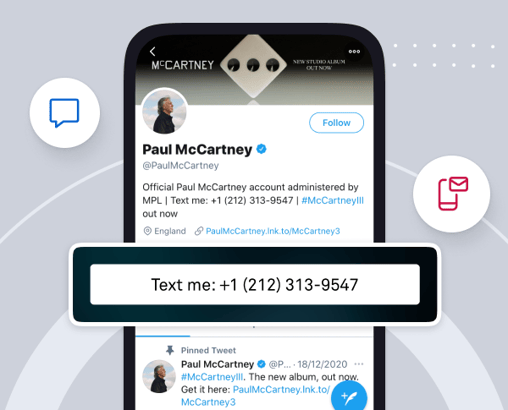 Text your fans
Community is the highest value marketing and communications channel in the US, loved by independent artists and superstars alike, who use the platform to drive conversations that convert into action, streams, revenue, and more.

Since it's the most direct and personalized way to interact with your audience, open rates are regularly over 90%. It comes with lots of audience segmentation options, so you can personalize your messages based on location, gender identity, age, interest, or group similar and common responses together.
Does text marketing really work for musicians?
Yep, big time. Personalization and creating that intimate one-to-one connection works particularly well for the artist-fan relationship.
For example, LA-based boy band Why Don't We saw a 33% click-through rate from Community when they texted a Linkfire release link for their single "Fallin' (Adrenaline)," while some of their other marketing channels averaged around only 23%. Similarly, indie artist Phem tried out an exclusive merch drop by texting a Linkfire link to her fans, and drove an impressive 18% click-through rate.
And The Beatles legend, Sir Paul McCartney sold out his Community-exclusive McCartney III on violet vinyl in hours, just by sending a simple text with his Linkfire smart link.
Community is also an excellent choice when you want to text your fans a link to pre-save your new single, send them exclusive content, or even just wish them a happy birthday to make them feel special—the engagement possibilities are limitless.
What's the benefit of using Linkfire and Community together?
Since both Linkfire and Community are designed to streamline and simplify the artist-fan connection, they're even more powerful when you use them together.
You'll be able to build brand equity and relationships with your fans that lead to real conversions like merch revenue, Spotify pre-saves, touring revenue, and much more. By adding Community as a channel for your next Linkfire campaign, you'll know exactly where your traffic is coming from, see how it stacks up against other channels, and better understand your fans' preferences.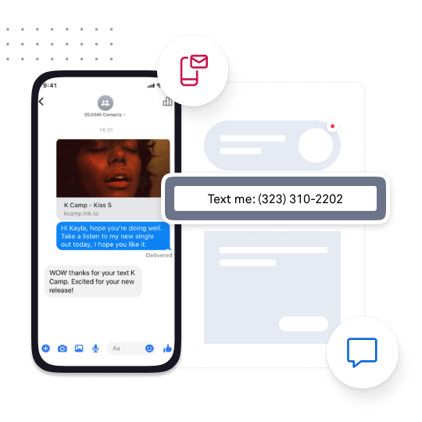 How do I sign up for Community?
Community is currently an invite-only platform, but our partnership allows Linkfire users to skip the long waitlist and get an exclusive free trial.

If you're ready to supercharge your fan engagement, text "LINKFIRE" to (323) 310-2202.
Get Linkfire's curated tips straight to your inbox and become smarter in music marketing. Subscribe to our newsletter.