As 2021 draws to a close, we're taking a look back at some of our proudest moments of the year—from major company announcements to exciting product updates.
This year alone, Linkfire users created nearly 2 million smart links. Together, you've connected more than 1.6 billion music fans in all 195 countries to over 4,300 destinations. Artists including ABBA, CKay, Adele, and Taylor Swift shattered global music industry records—and all of them used Linkfire as their music marketing platform of choice.
As a company…

we reached a big milestone this year! Linkfire is now officially a listed company at Nasdaq First North Premier Growth Market, Sweden.
we acquired smart link pioneer smartURL. We're on a mission to build an even bigger play in the music and entertainment industry, and we're excited to join forces with a key competitor.
we expanded our presence in sub-Saharan Africa by opening a new office in Ghana.


Here's a look back at some of our favorite product highlights of the year.
More streaming data and an exclusive affiliate program with Qobuz
We're always looking for new ways to help you get the most out of your music marketing efforts. That's why we partnered with Qobuz, the number-one streaming and downloading service for audiophiles, on a first-of-its-kind affiliate program. No registration, no tokens, no fees—just a simple way to bring in extra revenue through the links you're already using to promote your music.

We're proud to include Qobuz in our growing list of data partners, including YouTube and YouTube Music, Apple Music, Deezer, and Pandora.
Other integrations include iHeartRadio, Traxsource, Anghami, and Boomplay.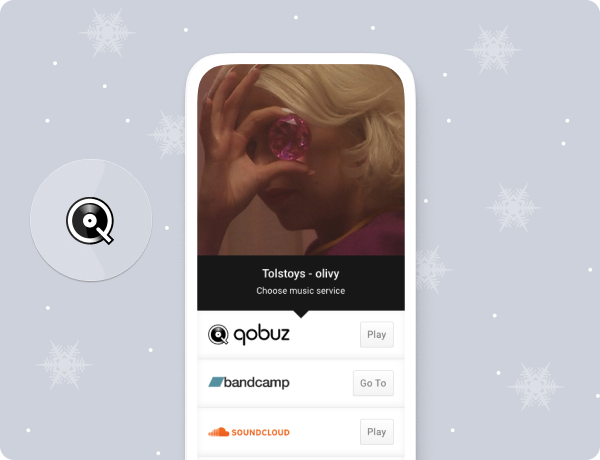 Own your audience and grow your email list
As the talk about owning your fan data continued throughout 2021, we launched our new email capture feature. It's one of the easiest ways to grow your list, and makes it a no-brainer for fans to sign up. Why? Because if they've already clicked through to your Linkfire landing page, you know they're curious about your music—and you can capitalize on that moment of attention right when they're most likely to take action.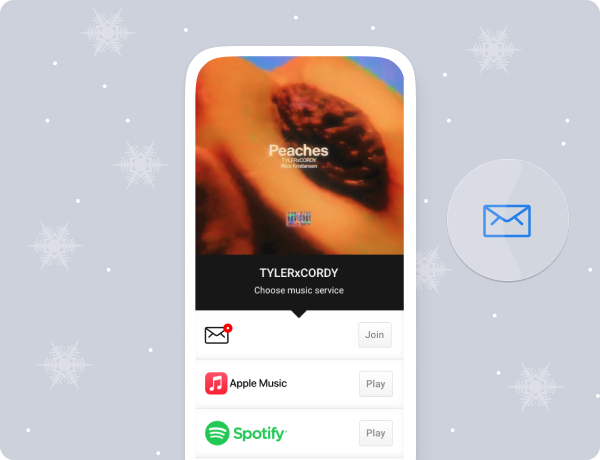 New integrations for an increasingly digital world
This year, we added even more options to level up your fan engagement with Linkfire links.

Some of our most exciting new integrations include NFT markets, "Use Audio" for Instagram Reels, and text marketing services like Community. We also added Yandex Music, Juno Download, Moodagent, and Dwango to Linkfire's roster of automated music services, making it faster and easier to include them on landing pages.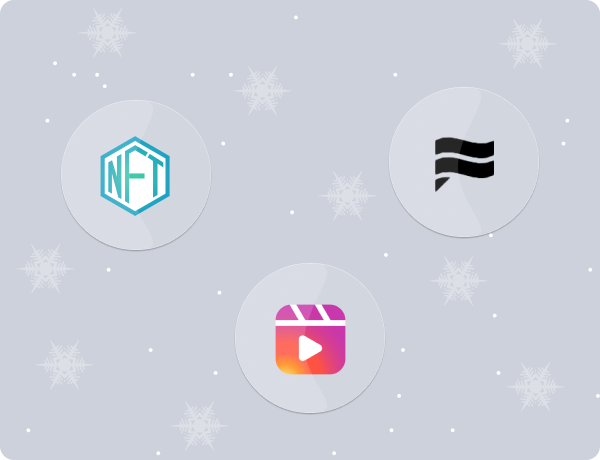 Holiday playlists
Get into the holiday spirit!
As we look ahead to 2022, we can't wait to bring you even better music marketing tools and insights. We've already got some exciting developments underway that we look forward to sharing with you in the new year!
From all of us at Linkfire: We wish you a happy and healthy holiday season!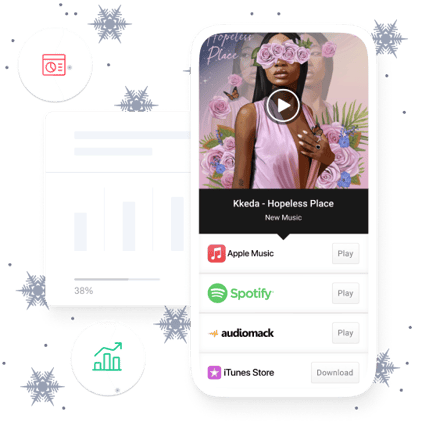 Stay in the loop
Sign up below to get the latest music marketing tips and Linkfire updates in your email once a week.