Are you interested in the music industry's latest trends in fan engagement and monetization strategies? Our recent participation at the Austin Summit, hosted by MMF US, delved deep into these subjects, offering valuable takeaways for music managers and self-managed artists. Read on for the key highlights and learnings.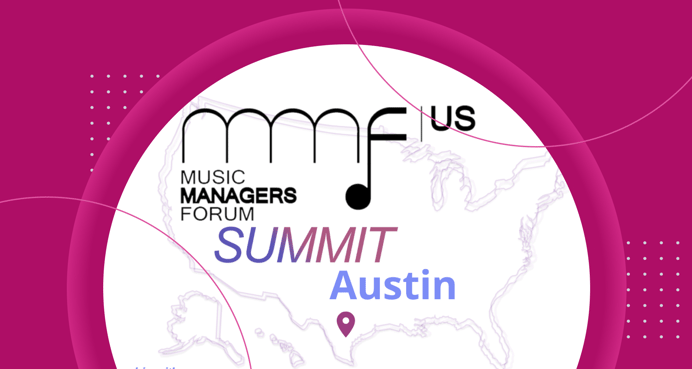 What is the MMF?
The Music Managers Forum is a go-to community for music managers and self managed artists, offering educational resources and networking opportunities. They focus on everything from live shows to recordings and help make sure every manager's voice matters. The MMF-US, the summit host, is part of a larger global network called the International Music Managers Forum (IMMF), connecting managers and artists worldwide.

Their mission is simple: create a welcoming space for all managers to grow. The team stands up for managers, offers a space for industry talks, and shares important know-how with their global platform. The MMF brings together experts and sponsors to discuss today's exciting and tricky changes in music and entertainment.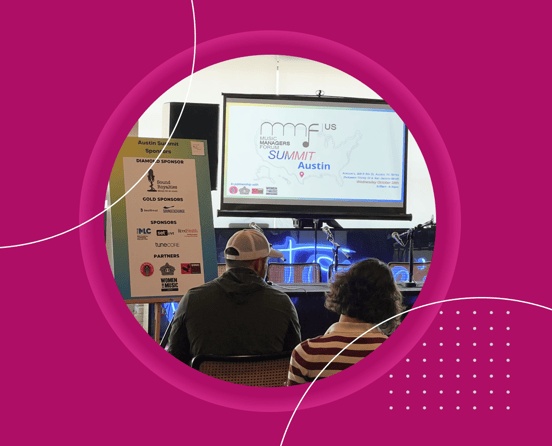 Taking the Stage
Linkfire's own Louis Pratt, Sr. Marketing Manager, participation was focused on adding perspective to a panel discussion highlighting "Direct Fan Engagement & Monetization Strategies."

Wesley A'Harrah from MMF-US led the discussion, joined by Victoria Yip of Set.Live and Garrett Gretsch from SamCart. They talked about how to create a great customer experience, manage data, and use smart marketing to build and make money from a community, whether it's in music or any other field.
Here are three main takeaways from the discussion: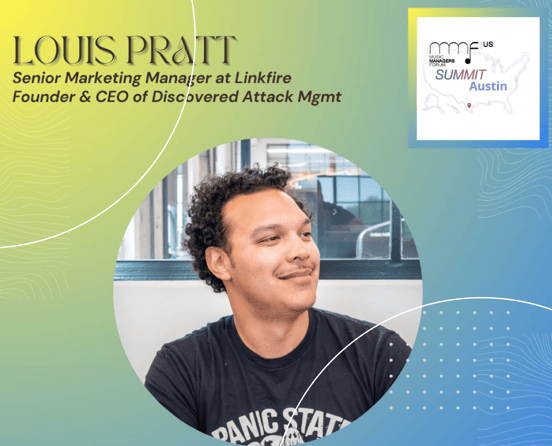 1. We all have to start somewhere.
The MMF mainly serves artist managers and self-managed creators, so a natural question reared its head…"Where does one start when approaching tools and technologies that can help support artists?"
Lou's advice included taking a good, hard look at the actual brand and offerings being shared by any artist or manager before committing to any tools without trial.

Marketing with intention is the key here. Stay away from activating out of blind obligation towards trends or buzzwords.
Make sure that the quality, volume, and value exchange of your offerings are so transparent that you have guardrails to compare and contrast tools with.

Marketing and growth budgets can seem tighter and more critical than previous eras of the music business, so make sure you're investing in your experiments wisely.
2. Follow up and find out!
Leading the live event tech platform SET.Live, Victoria made quite clear that just collecting customer and fan information isn't enough. How you leverage that information in the follow-up stage is crucial for retaining and continuing to inspire engagement from your budding communities.

She recommends performing artists use their tech to create unique in-show experiences for fans, while capturing key contact info of ticket buyers actually coming to see the artist appear live (ex: name, phone numbers, email address, etc).

After collecting customer info as such, she impressed upon the importance of calling to activate those new potential fans in a variety of ways: giveaways, song voting, exclusive fan merch, you name it.

Don't just call it a "win" to collect fan info at volume. Be sure to leverage that community responsibly to delight and drive the artist brand forward.
3. If your fans bought once, they'd probably buy more!
Ecommerce has become a significant focus of creators and artists in recent years, as opportunities for streamlined sales of physical and digital products have exploded.

Representing SamCart, Garrett recounted his experiences developing technologies for creators that eliminate friction and drop off in the digital buying process through removing steps and pushing for "cart-less' purchasing flows for buyers in all types of industries.

Garrett's team works on rolling out exciting features like Express Checkout and 1-Click Upsell (immediate offerings positioned post-sale, with one-click buying power using stored credit card info from moments prior) and is thrilled by the potential to harness these streamlining technologies to great effect in the music business: merch, digital experiences and products, live tickets, and more.
Can't wait for more!
Lou was incredibly grateful to take part in the buzzing energy and valuable insights shared at the MMF-US Inaugural Austin Summit. We can't wait to take part in the next events, and are thrilled to offer valuable tools at Linkfire that we feel take artists marketing, branding, and fan activation to the next level.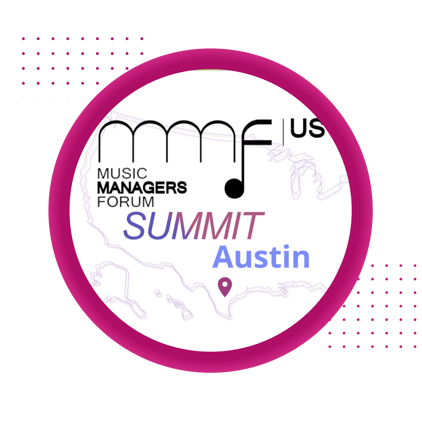 Try out our toolkit today with a free trial of the Teams Plan!
Get Linkfire's curated tips straight to your inbox and become smarter in music marketing. Subscribe to our newsletter.