Are you prepared for the upcoming transition from Universal Analytics (UA) to Google Analytics 4 (GA4)? With UA scheduled to be phased out in July 2023, now is the time to ensure your analytics set-up is ready to make the switch.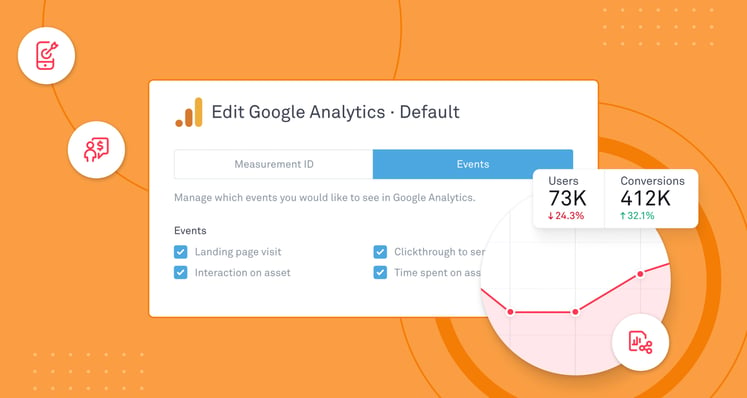 It shouldn't come as a surprise that when it comes to web analytics, Google Analytics is Linkfire's go-to tool, and the one we recommend to music professionals who want to take performance measurement seriously.
Back in March 2022, Google announced that their Google Analytics 4 (from now on referred to also as "GA4") will become the only Google tool for web analytics starting from July 2023.
Specifically, all Universal Analytics properties will stop processing data as of July 1, 2023, while Universal Analytics 360 properties will stop processing data completely on October 1, 2023.
With a hard deadline to work towards, we recommend you start tracking data in GA4 as soon as possible. This will ensure you gather a significant history of data ready to be consulted once you make the switch. In most cases, the easiest way to get started is via Google Tag Manager.
Pro-tip: Linkfire offers a straightforward integration with Google Tag Manager, which makes any additional script injection on your landing page extremely easy.
What's new in GA4?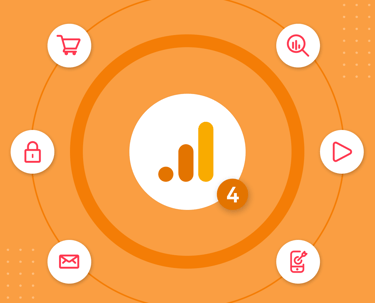 There are definitely a few noticeable differences between GA4 compared to Universal Analytics. We've summarized the main changes that are relevant to the music and entertainment industry below. For the full list of changes, you can check out this article.
1. Event-based model
This is arguably the most radical change compared to Universal Analytics. The new GA4 Data Model is completely different from its predecessor, which strongly relied on the concept of 'session'.
In GA4 every interaction represents an event, even the classic page view and the user becomes the focus of the analysis. Despite this paradigm shift, Google has since decided to keep the concept of 'session' in GA4.
2. Creating predictive audiences for marketing campaigns
Upon the user's consent to re-marketing capabilities, the 'Audiences' of Google Analytics 4 enable the creation of more refined user groups that can be automatically and dynamically shared with Google Ads. Specifically, in-built advanced Machine Learning algorithms allow for the creation of 'predictive audiences' (for instance, users who are likely to make a purchase in the next week) that may be useful when looking to improve re-marketing and re-engagement efforts.
3. Important updates on privacy and data anonymization
The data collected on European GA4 properties will be processed on European servers, in which the IP addresses will be anonymized without leaving any trace of the originals, before being transferred to USA-based servers.
Nevertheless, in order to have the maximum level of control over your data and implement even stronger anonymization techniques, the reference solution is GTM Server Side.
Please note: Despite the recent controversy around Google Analytics' future in Europe, at the time of writing, GA is still a lawful and viable option for your marketing stack.
4. Greater exploratory tools
You can modify your interface in GA4 to draw attention to the data and trends that are most relevant to your needs. Additionally, the 'Explore' section (formerly exclusive to 360 users) is now freely accessible and allows users to easily build customized reports of different complexity, encouraging self-service data exploration.

This is also where you'll have the chance to turn the custom events fired by Linkfire into insightful reports that will help you better evaluate your marketing activities.
5. Native connection with BigQuery
This feature would be appealing to data-savvy teams that want to take their analysis to the next level. With GA4, you can activate the export of raw data to Google BigQuery for free, which is a useful and powerful tool for analyzing in even more detail the raw data coming from the platform.
This feature was previously available just to Google Analytics 360 users (their premium tier), so it's great to see it more readily available.

What does the Linkfire to GA4 integration offer and how to get started
Linkfire's sync with Google Analytics is a feature available to Linkfire customers starting with the Advanced plan and up. With the GA4 updates on the horizon, we've used this as an opportunity to rethink the integration and make it even better for our users.
To get started, you'll have to fetch your Measurement ID within the GA4 relevant Data Stream. Admin -> Data Streams -> Click on the Data Stream.
And then paste it into the Integration section of your Linkfire board settings: Edit Board Settings (wheel icon next to the board name) -> Integration -> Add Integration -> Google Analytics.
Moving to the Events tab, by default we're offering to fire custom events for the following visitor's actions:
Landing page visit
Played Preview
Click-through to service

Time spent on asset (5 sec)
The only custom event that is enriched with a parameter is "Click-through to service", as the parameter will contain the name of the streaming services used.
It's definitely worth exploring the idea of creating audiences in Google Analytics based on these events, or using them to build predictive audiences to improve your targeting efforts.


How do you start planning your transition to GA4?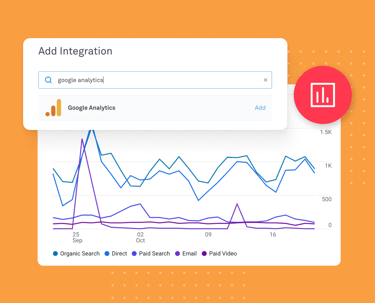 If you're unsure how to go about transitioning to GA4, we've compiled a few key steps that will put you on the path to success:
1. Set your objectives
We don't recommend to start creating tags (assuming you are using a Tag Manager) without a plan or simply replicating an older set-up. The new structure of GA4 and the different way you build reports represent the perfect occasion to take a step back and ask yourselves: What are the most critical conversions or interactions that need to be tracked and accessible to your team, and what answers will your stakeholders look for in GA4?
Forming objectives based on these questions will help ensure you're tracking useful and valuable data.

2. Documentation
To ensure your team is aligned, we recommend drafting a list of events, dimensions, and metrics that are key to measuring success or failure, and run them through the relevant stakeholders. Also, remember to follow Google's naming conventions for custom events and to stay within the GA4 limits.
Documenting and thinking long-term goes a long way.

3. Implementation
If you want to make your life easier for Web implementation, Google Tag Manager is your best friend.
Think about the implications of a consent manager integration, and then design your GA4 account and property structure, as well as enable the property settings, conversions, filters and all the custom definitions listed in step 2. By following these recommendations, you'll be ensuring that you're looking at the best possible quality of data coming through your properties.

4. Testing & debugging
It's always a good idea to test your setup before you deploy to make sure you have the best setup possible. Specifically, confirm that all tags are working as expected, and deploy your tracking code to the production environment when ready.
5. Reporting
Use some time to get familiar with the new reports, then create standard reports and dashboards. Unlike Universal Analytics, the most common reports are no longer readily available in a couple of clicks.
6. Stakeholders' onboarding
Set aside some more time to train or retrain your team. The data model has changed and this has repercussions on the way GA is used.
7. Third-party integrations
Finally, you can start enabling integrations, so that data can be shared with other products for further analysis or visualization.
If you're lucky enough to rely on data analysts, this would be the time to enable the BigQuery integration.
Conclusions
Migrating to Universal Analytics ahead of the sunsetting date is important for tracking your analytics data history accurately. When you make the switch, your data from the old property will be available in the new property for comparison and reference. This can help you to better understand your audience's behaviour over time and make more informed decisions for your business.
On a more specific note, as soon as you get started on using GA4, it's advisable to extend the data retention of your GA4 Data Stream to 14 months. You can achieve this by visiting your admin section → Data Settings → Data Retention. We also recommend working closely with your legal department on this to ensure everything is in order.
When Universal Analytics is discontinued, the data collected up to that point will be usable only for a few months from the date of discontinuation. For this reason, it is important to proceed with the export of essential reports.
Sign up for a free trial
Make the most of the GA4 updates and sign up to a 14-day free trial on Linkfire's Advanced Plan.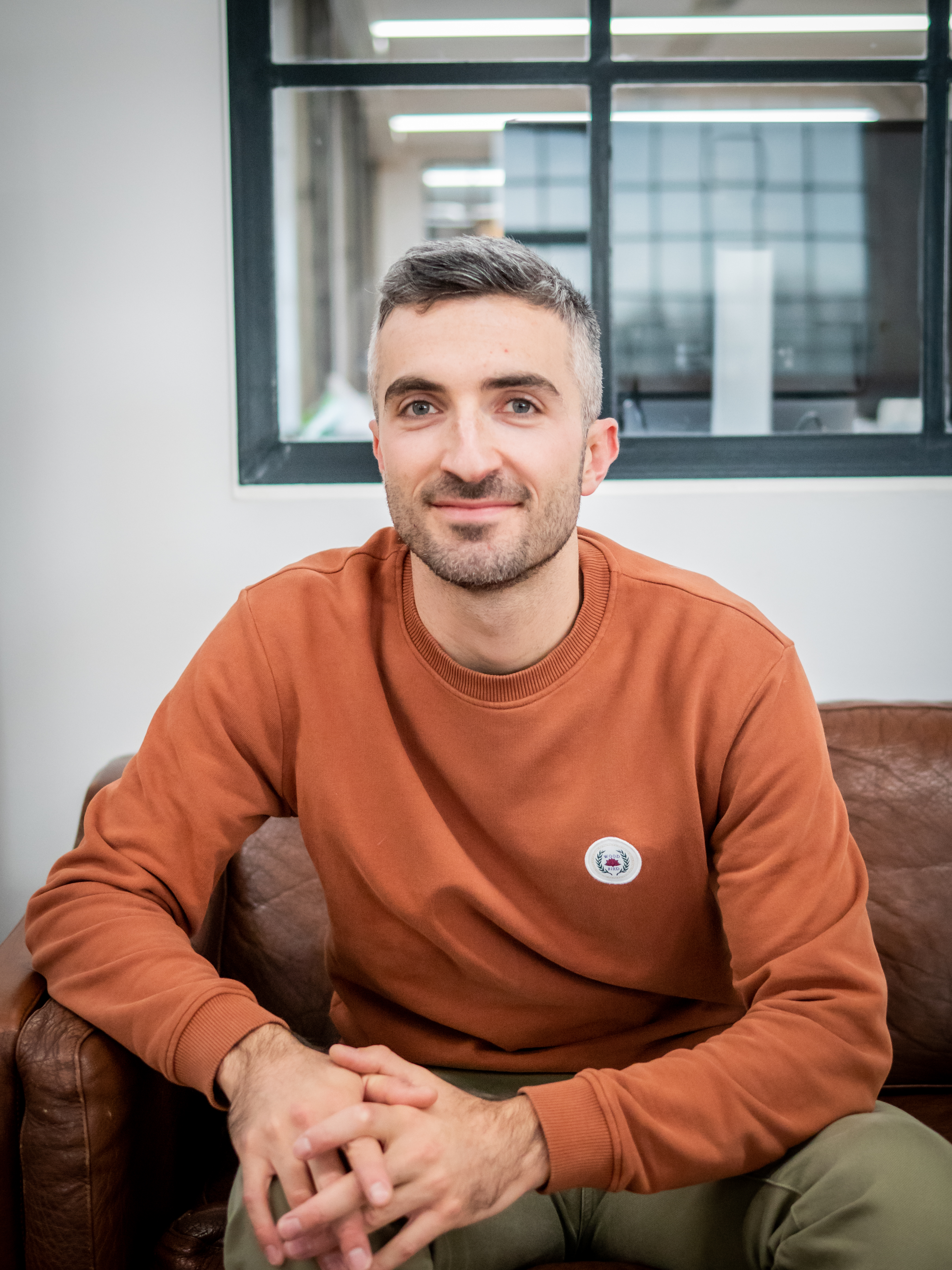 Alberto Mangiantini
Alberto thrives on leveraging data and technology to drive business growth. Through his role as Marketing Acquisition Manager at Linkfire, he ensures the campaigns and tech stack are set up for success. When not immersed in the world of marketing and technology, Alberto enjoys playing football, DJing, or spending quality time with his friends and family.