Promoting music online can feel overwhelming, but it doesn't have to be. There are lots of simple and free ways to get your music in front of fans. Here's our guide to how to promote your music independently.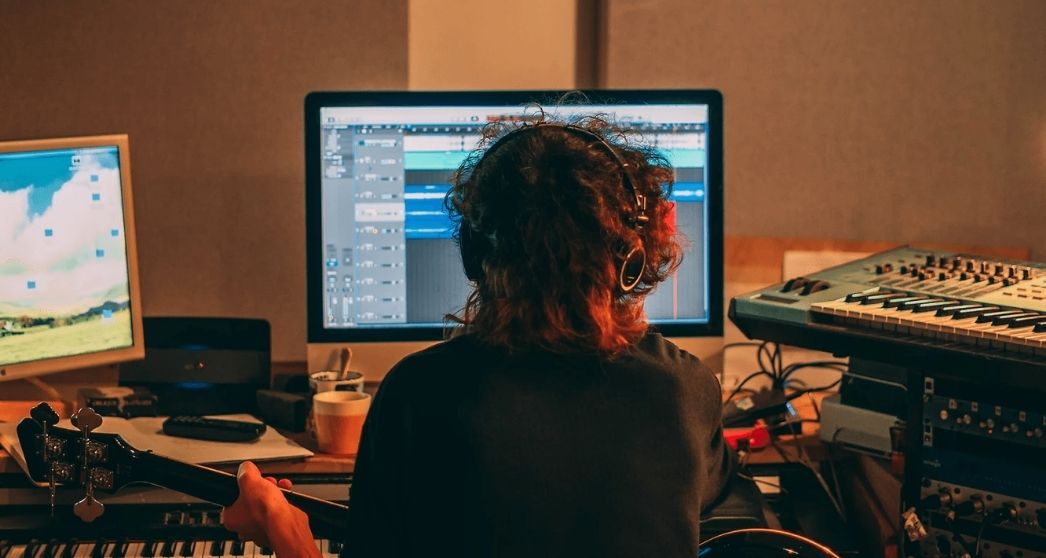 In the past, unsigned artists faced uphill backing when it came to self-promotion. The internet has changed all that. Independent artists now have seemingly endless ways of reaching fans on social, email, and more.
But self-promotion is still no walk in the park. You need to be strategic about where you focus your efforts. And you need tools and services that won't take up all your time and turn you from a creative into a full-time marketeer.
Read on for our top tips about how to market your music independently.
Find distribution
Signing with a distributor should be the first step in your music marketing plan. Put simply, they get your music onto streaming services and digital music stores. While some smaller platforms do let you upload music yourself, the likes of Spotify and Apple Music only accept music through distributors. If you're not on these types of services, you're missing out on a huge percentage of your potential audience.
To learn more about distributors, check out this guide from CD Baby. Every distributor has its own unique selling points, so we recommend you really do your research before signing with one.
The most popular distributors include:
Create an electronic press kit
If you're reaching out to anyone in the industry (that includes promoters, venue owners, labels, journalists), it's a good idea to have an Electronic Press Kit (EPK). It's a place to gather all the info people need to get a picture of your music—sort of a resume for musicians. If you're figuring out how to market your music independently, an EPK is a great first step.
It should feature a bio, some high-resolution promo images, contact info, and links to your best tracks on streaming. If you've received any press or glowing reviews in the past, you can link to these too.
If you'd like to create an eye-catching EPK, a Linkfire bio link is a good option.
A Linkfire bio link is a personalized microsite, which you can customize to include your bio, music, and links. It's perfect for promoting all your stuff on socials, but you can create a second bio link that just acts as your EPK. It will only be accessible to those with the proper link. Learn more in our article Link in bio—what is it and what does it mean?
Alternatively, you can create your EPK as a PDF—we recommend using free design tool Canva.
Engage your fans on social media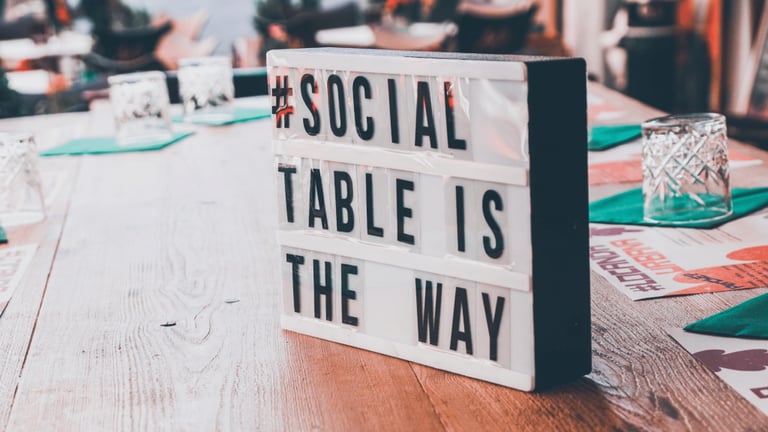 Social media got its name for a reason. Platforms like Facebook and Instagram are built around sparking conversations, growing networks, and engaging people. But sometimes, independent artists forget all this. Instead, they see social media as a one-sided marketing channel—just a space to post up an endless stream of promotional content.
You need to treat social media as a conversation. Respond to your followers' comments, ask them questions, thank them for their support. Don't be afraid to let your personality shine through, because fans aren't just investing in your music, they're investing in the creators behind the music.
Another thing to focus on is the content you post. A feed full of release announcements is far from engaging. There's a wealth of interesting content for musicians to choose from, like backstage videos, lyric sheets, demo recordings, conversations between band members, other music you like… the list goes on!
For more tips on social media marketing, check out our article How to promote your music on social media.
Become smarter about analytics
In the digital age, analytics grants you a whole new level of understanding of your fanbase. With data like click-through rates, geographic info, and visits, you can discover which of your music marketing efforts are really connecting.
The problem is that social media, streaming, and ad services all have their own data analytics, often only accessible through business accounts (or sometimes not accessible at all). For independent artists, working with tight budgets, this makes it challenging to get the full picture.
A platform like Linkfire brings all those stats together. It's all collected in your Insights dashboard and arranged in easy to understand graphs and tables. It makes it so much simpler to see what marketing is having an effect—helping you to focus your efforts and improve your promotions as you go.
To learn more, read our Music Analytics 101 blog post.
Get playlisted
In the digital age, playlists have become many peoples' favorite way to consume music. For independent artists, getting onto playlists is an important step in growing your profile and reaching many more listeners.
There's three different types of streaming playlists:
Algorithmic playlists
Algorithmic playlists are personalized for each user. Generated entirely without any human input, these playlists sort through data like listening history and which artists you follow to recommend new music to your tastes. Spotify's algorithmic playlists include Release Radar and Discover Weekly.
To be featured on these types of playlists, you need to make yourself noticeable to the algorithms with solid streaming numbers, and a fanbase who save your music to their libraries. Algorithms won't judge worth recommending if you don't already have some listeners in the first place.
Growing your numbers can take a while, but it's worth it.
Editorial playlists
These are playlists compiled by services' in-house music tastemakers. Think Spotify's Rap Caviar or Today's Indie Rock on Apple Music. The most popular editorial playlists boast millions of followers, and can take an artist to the next level overnight.
How to get on these type of playlists varies by service. Spotify, for instance, has a submission tool inside Spotify For Artists. When you submit, provide as much information about the track as you can, so it's easier for curators to decide which playlists could be a match for your track.
Apple Music, on the other hand, doesn't offer a submissions option. Instead, much like algorithmic playlists, you'll increase your chances of inclusion by building your follower count and streaming numbers.
User-generated playlists
Anyone can make a playlist. And while they're not as influential as algorithmic or editorial playlists, some user-generated playlists have developed a large following.
For independent artists, thinking of how to market your music independently, landing on this type of smaller playlist can be an important first step. It can also be easier to get on these playlists because you won't be facing such stiff competition from other artists.
To submit your music, find the curators' contact details through the playlist's About section or try Googling. Remember to choose playlists which are in line with your music's mood or genre.
Play live as much as you can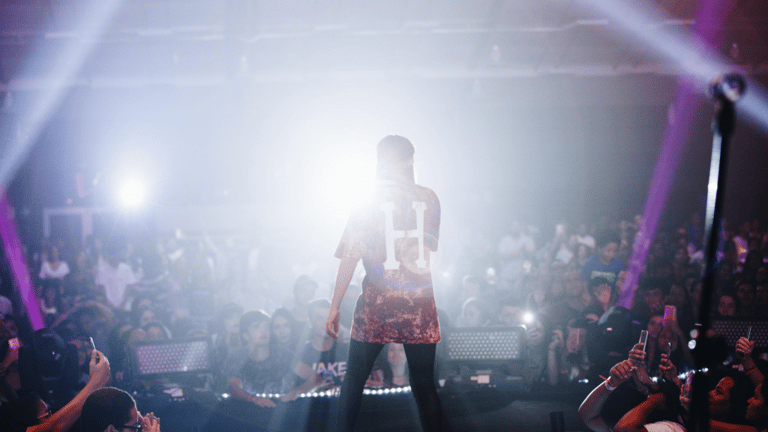 We all know that touring is becoming a larger and larger percentage of most artists' income. But it's not just about the immediate cash reward. Sometimes you don't think of shows as a promotional tool when you're considering how to market your music independently. Playing shows is a great way to build buzz. How many times have you gone along to see a band your friend loves but you've never heard of?
We're currently in the time of lockdown, which means that playing live isn't an option for a lot of bands. But live streaming your shows instead can be a good alternative! Twitch has become an immensely popular platform with musicians, but most social networks offer a streaming feature, such as Facebook Live or Instagram Live.
Build your mailing list
Did you know that email is one of the most effective marketing channels out there? Most people check their email every day. If you've sent them a newsletter, chances are they'll see it. This is in contrast to social, where your posts are fighting for more attention in their feeds.
Email newsletters are great for keeping your fans updated with your latest releases, merch, or merch. Just make sure that your emails are fun, personal, and not too long.
But where do you begin with emails? Well, first you'll need to settle on an email marketing service. There are numerous great ones out there for beginners, including Mailchimp, MailerLite, or TinyLetter. Each service offers different pricing, and different email templates, but they're all fairly simple to use.
Once you've decided on a service, it's time to build up your email list. You can do this through sign-up forms on your website or socials. It's a good idea to offer incentives to encourage sign-ups, like a discount on merch or exclusive content.
We hope you've found this guide on how to market your music independently useful. Let us know what's worked for you, and the tools you use to help grow your profile
Get Linkfire's curated tips straight to your inbox and become smarter in music marketing. Subscribe to our newsletter.