The journey from senior engineer to engineering manager
Engineers are the backbone of any tech company — without them, there wouldn't be a product or service. Linkfire's Engineering team is a talented and global group of engineers who have come together to help build and develop Linkfire into the platform it is today.

In an interview with Linkfire's Director of Engineering, Søren Bjørnbo Engel, we discussed his path to engineering management and the associated challenges and highlights. Our conversation delved into important aspects like hiring responsibilities, fostering team diversity, avoiding analysis paralysis, and the impact of hiring the right individuals on team dynamics.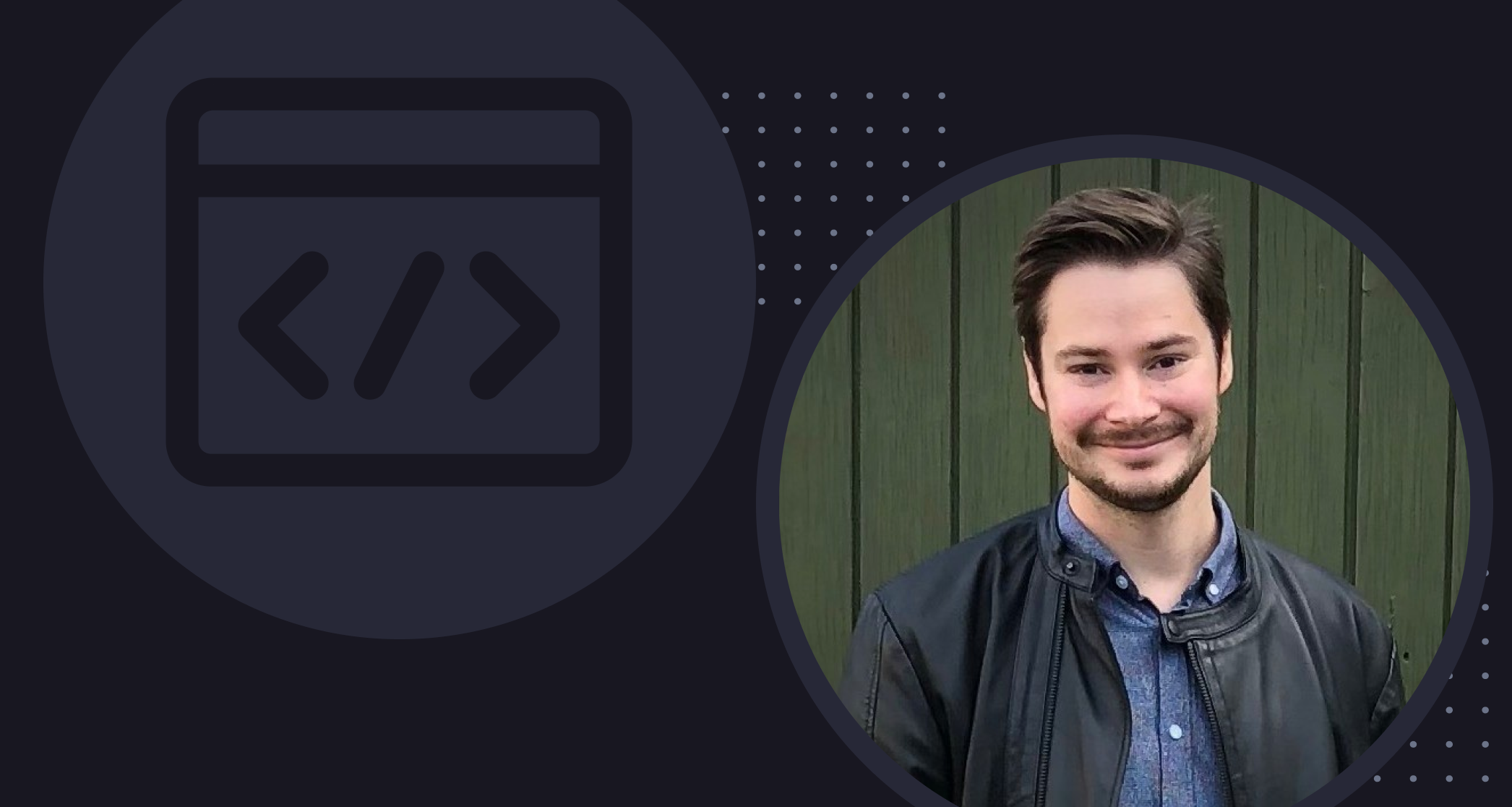 With a career spanning over 15 years, and roles varying from Developer and Consultant, to now Director of Engineering, what made you first want to pursue a role in engineering management?
Having pursued and advanced on the individual contributor path/track, I came to a point in my career where I realized a couple of things:

1) I got a great deal of satisfaction from growing other people and seeing them succeed. Essentially, I found that I got the same satisfaction from growing people and building teams, as I get from designing a well-architected system that would result in a great shippable product.

2) I learned that the things I enjoyed the most, such as system design, optimizing performance and debugging of systems, a lot (if not all) could be translated into Engineering Management as well—it's possible to see an engineering organization as yet another (complex) system that needs to be well architected, maintained, and operated.

I'm still an engineer by heart, and I enjoy tinkering with new tech as much as any other engineer would. However, I found that spending my career working with people as my focus, being part of their growth journey, that's where I felt right at home.
What were some of the challenges you encountered when you first stepped into an Engineering Management role?
Being responsible for hiring successes and failures. Being the driver of hiring decisions was to me a huge responsibility. I once read that teams are like the body's immune response system, and introducing a newcomer to your nice cozy team can be disruptive for everyone. If the group doesn't adapt and evolve to accommodate the new hire, it can be a challenging situation. A couple of things I learned along the (hard) way:
a) It's important to look for strengths, experience and expertise that round out the gaps in your current team.

b) You need to continuously focus on diversity and intersectionality, where gender is just one aspect of a diverse team— when I hire I look for diversity in seniority, demographic, personality, nationality, etc.

c) There is a saying called analysis paralysis, meaning that a whole team of senior engineers can be counterproductive, as well as a team of all junior engineers. Over time I learned that it's important to have a good mixture of people across all levels to help everyone on the team grow.

d) Don't hire jerks! Even if they're brilliant engineers, they will eventually take your team down. Instead, I found that hiring employees who are team-oriented and inclusive are way more critical for my team's success.

Dealing with low performers; As an individual contributor, I would sometimes look at colleagues not pulling their weight and think, "I really wish I could fire that person," but let me tell you, it's not fun. As a manager, I was the one who had to actually deliver the news. I will never forget the first time I had to put someone on an improvement plan and eventually let them go. I was putting the decision off for days, trying to find ways that the employee was improving so that I could justify keeping them. Eventually, I had to let them go. It was the most difficult conversation I've ever had.

Tracking and measuring the right things; as with debugging software systems, I needed time to figure out how to track the right signals to tap into, and understand whether something in my team was working as intended or had issues. It took a bit of time to figure how out to track both individuals on my team, as well as the team overall. The challenge here is that it's easy to get caught up in trying to find one or two metrics to monitor and rely on, which is rarely the case if it is that simple. It goes without saying, tracking the wrong things can easily mislead you into pursuing the wrong problem to fix.
What are your top tips for those who are looking to move into a management position?
Start by asking yourself the question of "Why"; why do you want to move into Engineering Management. If the answer is something similar to my own motivation, i.e. getting satisfaction from growing other people, and seeing them succeed, then you are certainly well on your way. If your answer is somewhat different, I'd say that there are multiple other ways you can grow in your career, but Engineering Management might not be the right call. To add to that, leadership can come in many shapes, and management isn't the only type of leadership that exists. What I ask my engineers is; "Do you want to build bigger and better systems, or do you want to manage bigger and better teams?".

Be prepared that "You must unlearn what you have learned - Yoda". Adjusting to management is difficult because the skills and metrics required for management success are completely different from those for individual contributors. As a leader, you're no longer expected to write the most code, solve the hardest technical problems, or fix the trickiest bugs. Instead, you're responsible for ensuring that your team can do these things, which also includes you being willing and able to make hard decisions, being able to deal with conflicts, take on personal struggles, etc.

Give it time; It took me at least a year to feel comfortable in my first management role, but I'm glad I kept at it. Helping other engineers develop in their careers is easily as rewarding as checking in a few hundred new lines of code, and it's opened up whole new career opportunities as well.

Try to stay up to date with technology. As an engineering manager, you should see the broader technology trends in your industry and understand the tradeoffs of different solutions. Staying current with technology trends will allow you to better understand and contribute to technical conversations within the team, which in turn also helps you build credibility amongst your team members.

If you decide to take on a management role and it turns out that it's not for you, don't worry. I've known other engineers who moved into management and then back into individual contributor roles without much resistance. I actively encourage people to try out both the management and individual contributor path, as both paths provide different skills and perspectives of what it means to be part of an engineering team.


You have team members located across the world. Any tips on how to manage and support a distributed team?
Managing and supporting a distributed engineering team can be challenging, but with the right strategies and tools, it's possible to do this very effectively. Here are some tips that I hope can help people, either in the same position as myself, or who are looking at moving towards having a distributed team:

1) Communication is key to success for a distributed team. Make sure everyone has access to the same communication channels, and make sure to keep everyone on the same page often.

2) It is important to have clear goals and objectives for the team, with defined roles and responsibilities for each team member.

3) If your team members are in different time zones, make sure to schedule meetings and tasks that work for everyone. We have most of our engineers +/- 2 hours apart, but for those sitting more distant, people are making a large effort to make ends meet.

4) Trust is critical in any team, but it is especially important in a distributed team. Make sure to establish trust early on by setting clear expectations and goals and providing opportunities for feedback.

5) Following the previous point, make sure to provide regular feedback and recognition to team members to keep them motivated and engaged. We do this through one-on-one meetings, team meetings, or other communication channels (such as written documentation). In terms of tooling, our team mostly rely on Zoom, Slack, and Notion.

6) Encourage continuous learning and development by providing opportunities for training and development.

7) Establish metrics to measure team performance and track progress toward goals. This can help identify areas for improvement and provide motivation for team members.

If you haven't managed a distributed team before, do keep in mind that managing a distributed team requires a different approach than managing a co-located team. That said, with the right tools, strategies, and mindset, it can be done effectively.
It's been a tough year working in tech. As a leader, what has been a priority for you during these tough times?
As a leader in the tech industry, this tough year has indeed presented numerous challenges. My priority during these trying times has been primarily focused on our most important resource: our people.

Firstly, I have endeavoured to maintain clear, open, and frequent communication. Uncertainty breeds anxiety, and the more transparent we can be about our company's situation and our plans, the better it is for our employees. They deserve to know what's happening and why we're making the decisions we're making.

Secondly, my priority has been to support our employees' well-being. This involves looking out for both their physical and mental health. Many people are stressed about potential layoffs and the general economic climate. We've had additional focus on making use of our flexible work hours, encouraged time off, and increased visibility on access to mental health resources. Our aim is to foster a culture that emphasizes work-life balance and promotes mental health.

In addition, we've worked hard on re-skilling and up-skilling our workforce. As the technology landscape rapidly evolves, we want our employees to stay relevant and competitive. Investing in their learning and development is not only beneficial for them, but it also ensures our company is adaptable and resilient.

Lastly, we've focused on maintaining a strong sense of community and connection among our teams, even if we're working remotely. This might involve virtual team-building activities, creating online spaces for informal chats and check-ins, or simply encouraging more personal interaction during work calls.

Our people are our strength, and their creativity, passion, and dedication will help us navigate these tough times. We can't control the economic climate or the tech industry's overall struggles, but we can control how we treat and support our employees. That's been my priority this past year.
What would you say is the most rewarding part of your role?
When working in Engineering Management in general, there are many rewarding aspects of the role. These elements will vary from person to person.

Admittedly it's hard to pick just one, but having to do so, I'd say the most rewarding part of being in my role is the opportunity to lead and inspire a team of talented individuals to achieve their goals while building products that have a positive impact on people's lives - no more, no less.


Interested in joining the Linkfire team? Make sure you're following Linkfire on LinkedIn.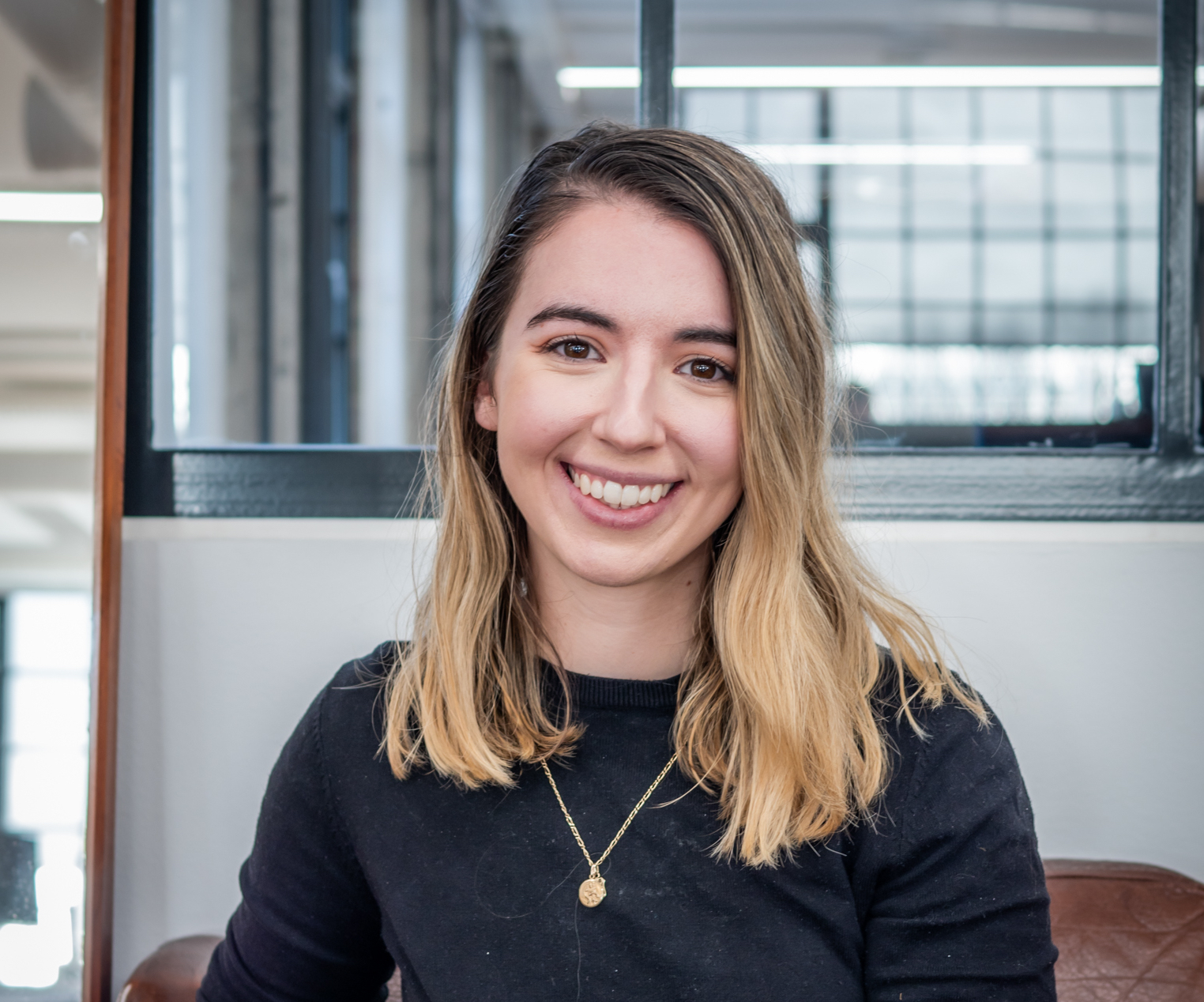 Jessica Golder
As Linkfire's Product & Customer Marketing Lead, Jessica works to ensure Linkfire customers are set-up for success.