Linkfire and YouTube are working together to bring you better music stats and give you a more complete picture of the fan journey.
Linkfire has partnered with YouTube, the world's leading video platform, to help you understand what music listeners do after they click through your smart links.
The partnership unlocks YouTube and YouTube Music music data directly in your Linkfire Insights, giving you a more complete picture of the fan journey. In addition to seeing how many of your link visitors click through to YouTube and YouTube Music, you'll be able to see how those clicks translate into streams on the platforms.
You can use this data to measure the success of your music marketing campaigns, get the most out of your budget, and get deeper stats about your audience.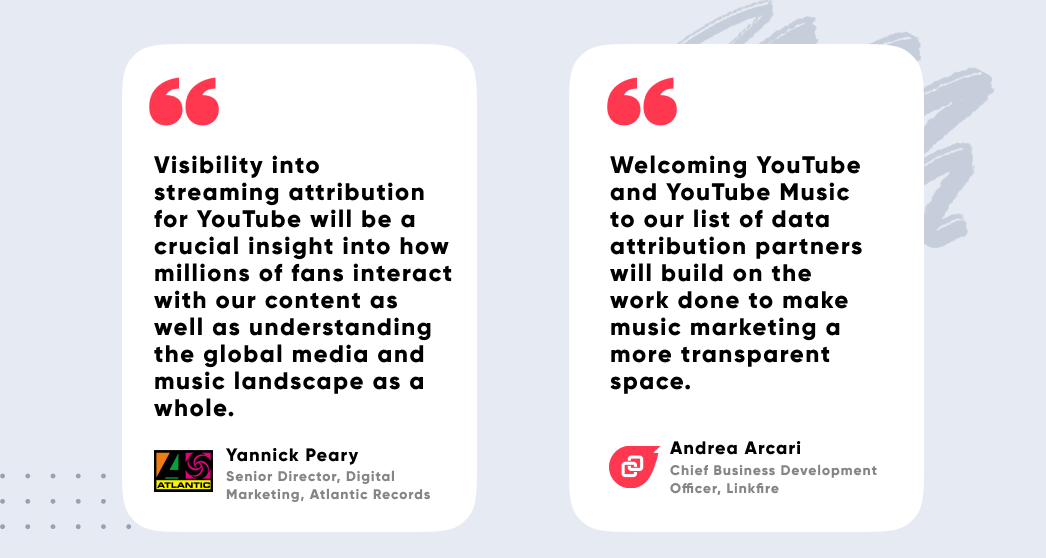 YouTube has over 2 billion monthly logged-in users and every day people watch over a billion hours of video and generate billions of views.
YouTube Music is the only streaming service with official singles, albums, playlists, remixes, music videos, live performances, covers, and hard-to-find music you can't get anywhere else. With YouTube Music, you can listen to the latest hits, find songs that you love, stay connected to the music world, and discover tons of new music to enjoy on your devices.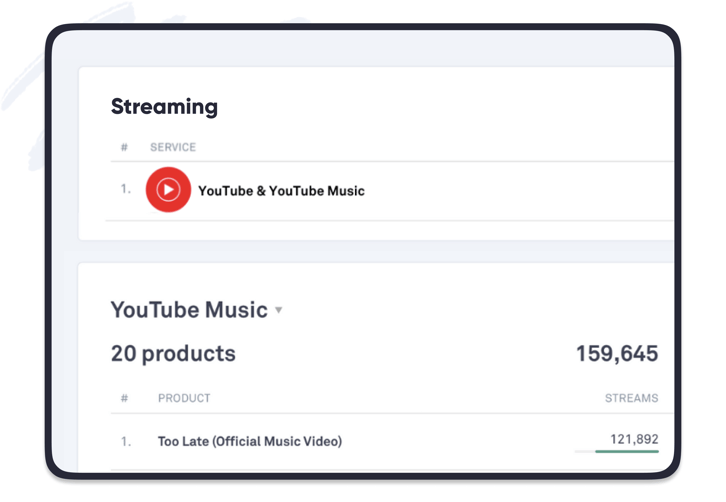 YouTube and YouTube Music Streaming

Stats
This partnership is part of Linkfire's ongoing commitment to make music data more accessible to artists and their teams. Whether you're an up-and-coming artist or managing a major label release, transparent stats like these are essential for optimizing music promotions, reaching more fans, informing ROI, and growing careers.
We're proud to include YouTube and YouTube Music in our growing list of data partners, including Apple Music, Deezer, and Pandora. Other integrations include iHeartRadio, Traxsource, Anghami, and Boomplay.
To learn more about the YouTube and YouTube Music streaming stats available in your Linkfire Insights, check out this Help Center article.
Get Linkfire's curated tips straight to your inbox and become smarter in music marketing. Subscribe to our weekly newsletter.