We're continuing on our mission with Apple Music to make music streaming stats accessible and actionable for artists around the world.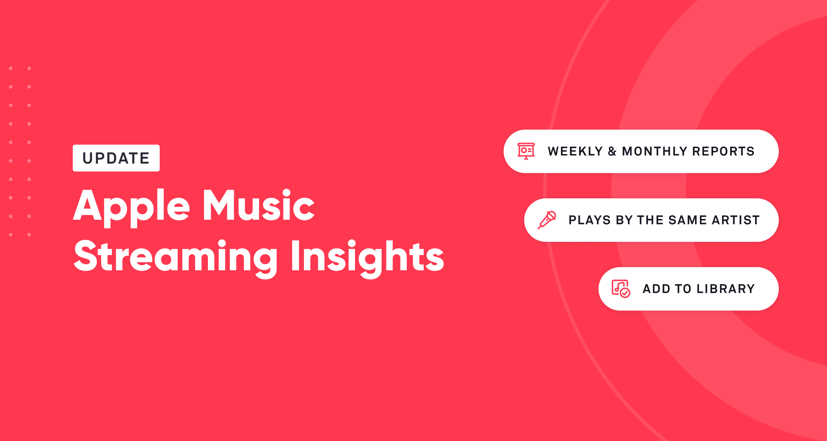 In 2019, artists and labels were finally able to understand how Linkfire link clicks translate into streams on Apple Music — valuable data that you can't find on any other smart link platform. Since then, the likes of Atlantic Records have used these stats to better understand their fanbase and optimize their release campaigns.
Apple Music has only continued to grow over the last three years. Today, the award-winning music streaming service boasts over 90 million songs, three live-streaming global radio stations, and some of the most innovative product features, making it one of the world's leading streaming services.
Thanks to our latest update, you can now dive even deeper into the fan journey. We've got you covered with daily, weekly, and monthly reporting, "Add to Library" stats, and more—all accessible right in your Linkfire Insights.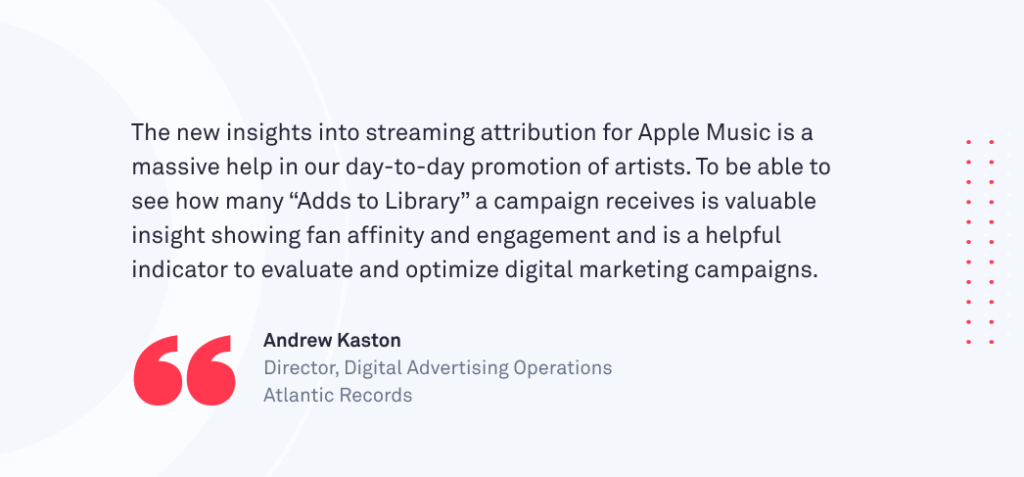 Linkifre's Apple Music Streaming Stats are designed to provide artists and labels with valuable information while protecting fan privacy. Metrics reported must meet defined minimum thresholds and do not contain fan personally identifiable information.
Now let's take a look at how you can use Apple Music analytics to level up your music marketing.
3 ways that Apple Music Streaming Stats can help improve your music marketing
1. Get to know your fans
Before you create any music marketing campaign, it's crucial to know your audience. A great way of getting to know your audience is by understanding what happens after fans click on your Linkfire smart links.
Which songs are being streamed? Is the rest of your catalog being listened to? Is content being added to Apple Music libraries for future listening?
With our improved Apple Music Streaming Stats, you're able to answer all of these questions and more. You can use data like this to better understand fan preferences, identify different levels of engagement, and make the most of your marketing budget.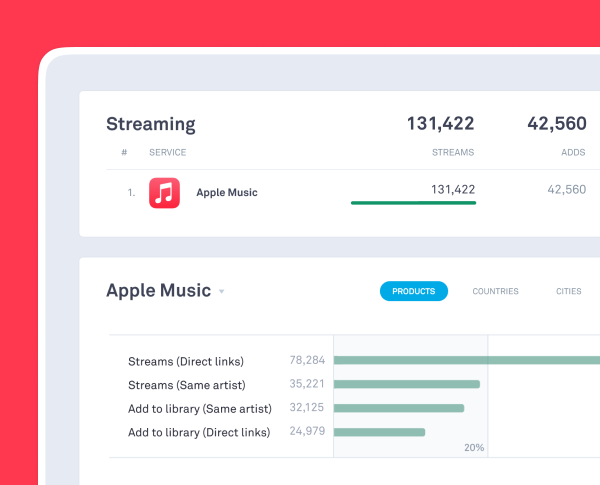 2. Identify key markets
Gearing up for your next tour, but not sure which cities to hit? Linkfire's Apple Music Streaming Stats provides an overview of your worldwide fanbase. With breakdowns by country and city, you can easily find out where your most loyal fans are based.
Another great use of this information is for geo-targeting. If your goal is to increase streams, consider focusing your campaigns on regions where you see the most Apple Music engagement. More effective targeting not only improves your conversion rate but also reduces wasteful ad spending.
3. Evaluate campaign performance
Monthly reporting gives you a nice overview of general trends, but every day counts when you need to make a big splash with a music release campaign. That's why we've upgraded the Apple Music analytics in your Linkfire dashboard to include daily, weekly, and monthly reporting.
Zoom in to your daily stats for a deep dive into your campaign performance. Then look at the bigger picture with your weekly and monthly reports, and you'll get a good sense of how fan interaction changes over time.
Armed with all of this info you'll be able to make time-sensitive tweaks and optimize your campaign in real-time. And once it's complete, you can compare the overall success of one campaign to another without jumping between platforms.
How do I access Linkfire's Apple Music Streaming Stats?
Apple Music Streaming Stats are available to all Linkfire users on paid plans who also place Apple Music first on their landing pages, or drive fans to Apple Music using direct-to-service links.
To learn more about Linkfire's Apple Music Streaming Stats, check out our Help Center article.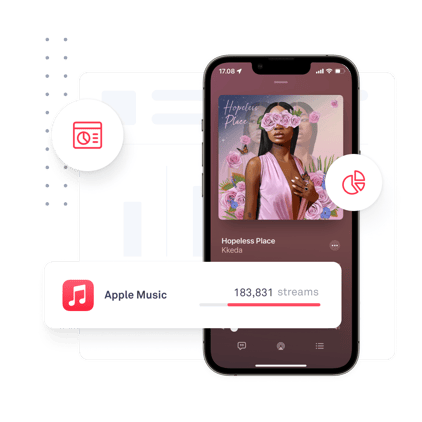 Get access to your Apple Music Streaming Stats
Sign up for a free Linkfire trial today.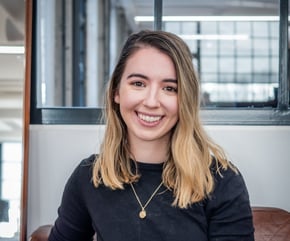 Jessica Golder
As Linkfire's Product & Customer Marketing Lead, Jessica works to ensure Linkfire customers are set-up for success.