Apple Music Streaming Insights
Dive even deeper into the fan journey and elevate your music marketing all in one platform.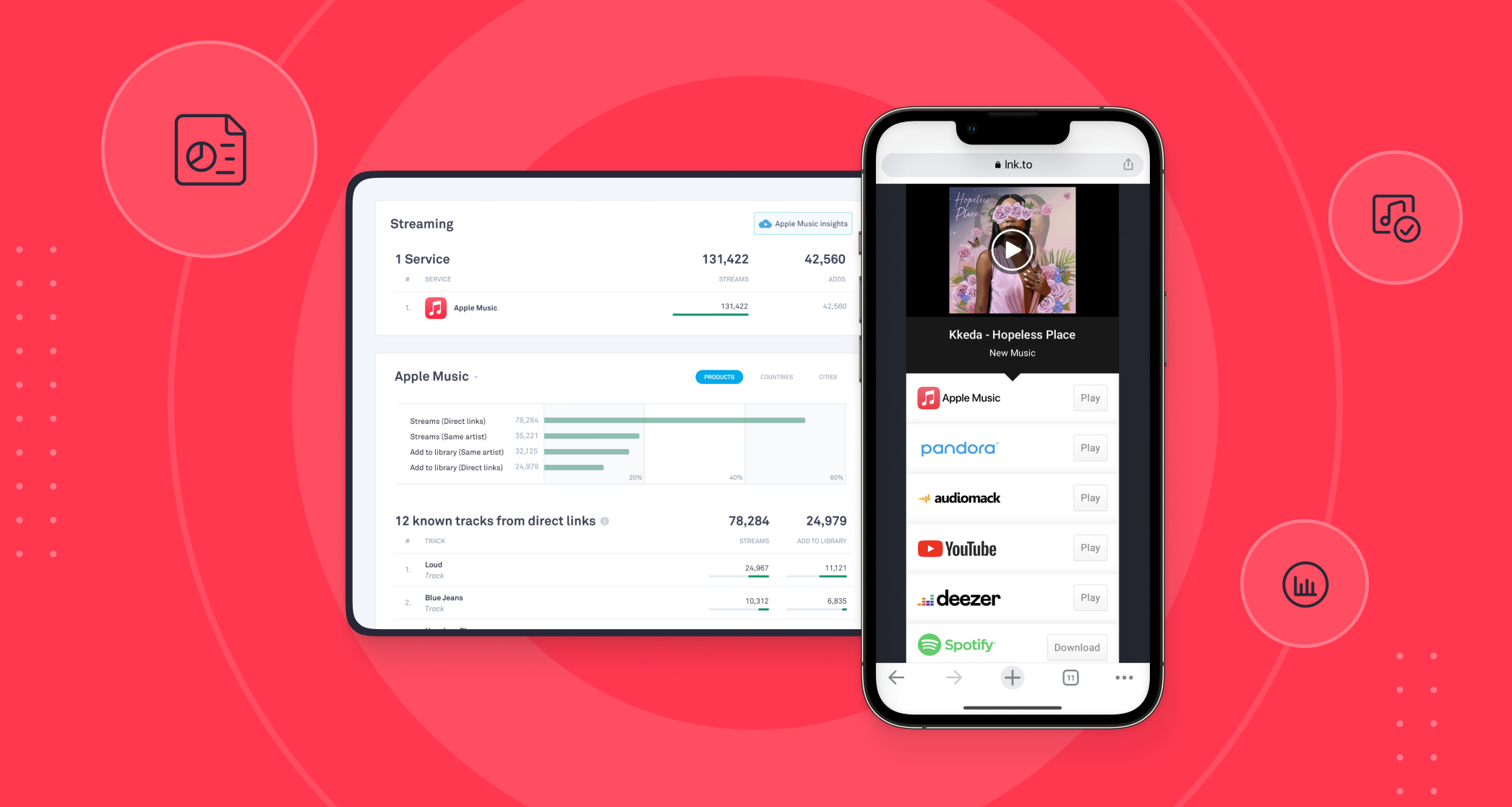 Level up your music marketing
Discover which marketing channels and promotional activities are driving streams and fan engagement on Apple Music.
With Linkfire's Apple Music Streaming Insights, you can get a more complete picture of the fan journey and get the most out of your marketing budget.
We've got you covered with daily, weekly, and monthly reporting. "Add to Library" stats, and much more—all accessible right in your Linkfire Insights dashboard.

Simply sign up for a Linkfire account, and place Apple Music #1 on your landing pages or drive fans directly to Apple Music.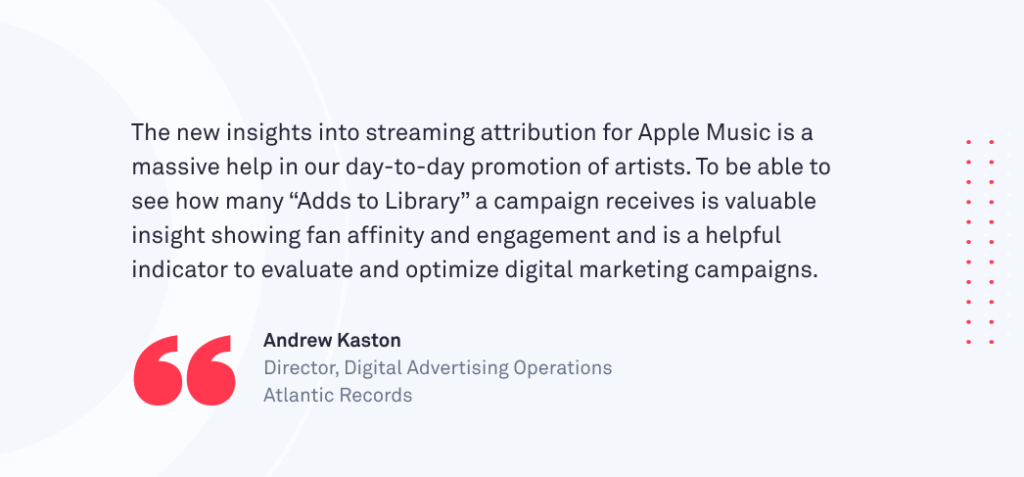 Get started with Linkfire
Want to elevate your music marketing with Apple Music Streaming Insights?