JOIN LINKFIRE
Access the magic of Free Smart Links
You'll be in good company
Customer spotlight
"Linkfire has made a huge difference. I've used other landing pages and they don't really report as well.
Linkfire shows a very strong analytic system. if you're running ads, it helps you because you don't want to see your money being wasted. My favorite Linkfire feature is the Apple Music Insights. You get a good amount of traps to Apple Music and how many streams you get."
"We are very happy to use the bio link by Linkfire. It provides our Instagram followers with every info we need them to see in one place: recent releases, music videos, tour dates, as well as our merchandise. Plus, it's fully customizable. "
"Linkfire has increased my streams and made it easier for fans to find my music on streaming platforms. It's also a great tool to keep track of visitors, and clicks and to identify where my fans are located."
"I've been using Linkfire for a few months and I am in love with the platform. I have seen a ton of growth since using it - my Spotify monthly listeners are now at 126K."
"I chose to use Linkfire because it's a very user-friendly platform. It's very quick and easy to get links to share my music with the world.
Linkfire provides my social media platforms on my website with that extra level of professionalism because my audience is able to be directed straight to the streaming service of their choice. So it's a win-win both for me and for them."
"With Linkfire, we are now able to create landing pages for all our releases faster than ever before. On top of that, the support team is responsive whenever we need them."
Set Your Music Promotion Up For Success At No Cost
Take advantage of Linkfire's time-saving tools. By using our ad-supported Free Plan you can optimize your music marketing campaigns and increase your conversions.
Fast set up of smart links for music, tours, merch content
Are you an artist, musician, or band looking to grow your online presence for free? Look no further.
At Linkfire, we've revolutionized the way you share and promote your music, tours, and merch with lightning speed.
Read More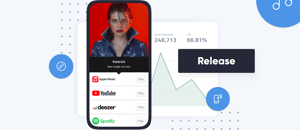 Make the most of music promotion analytics and exclusive streaming insights
Gain valuable insights into your audience's preferences and behaviors. Track clicks, conversions, and engagement rates, empowering you to make data-driven decisions to optimize your marketing strategy and grow your fanbase.
Read More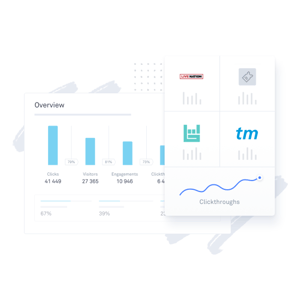 Promote all content in bio links
With our Free Bio Link, you can create a powerful hub that represents your unique brand. Consolidate all your essential links, social media profiles, latest releases, and more in one centralized location, allowing your audience to access everything effortlessly.
Read More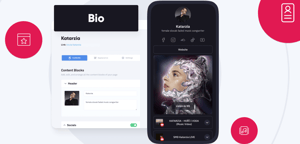 NOT WHAT YOU'RE LOOKING FOR?
We Have Plans For Everyone
* Prices shown exclude VAT where applicable. Start now with a free trial. No credit card required.